September 22, 2022
The 2011 Christchurch earthquake not only unsettled a town in New Zealand — it also shook-up Bethany Gordon's career path. Seeing the damage first-hand during a study abroad program, Gordon was intrigued by the uncommon materials used to construct temporary buildings, such as the Cardboard Cathedral, fabricated primarily out of cardboard.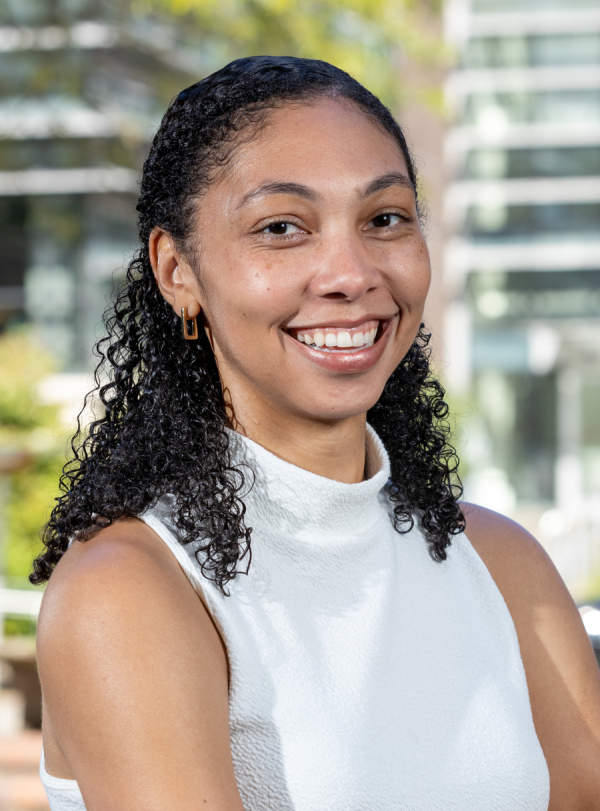 "I came back to school the next semester and became a civil engineering student — I was interested in community engagement and resilience," says Gordon, who at the time was studying a different branch of engineering. "What was most important to me was that I could see an avenue for having a positive impact. This is the space that I felt I could be the most useful." 
Joining the CEE Department this autumn as an Assistant Professor, Gordon's interests have continued to evolve. Her focus area is currently at the intersection of the built environment, equity and behavioral science. Building off courses she taught as a graduate student at the University of Virginia, where she completed both her undergraduate degree and Ph.D. in civil engineering, Gordon will be introducing two new classes to the department's course offerings: a behavioral design class in the winter and an engineering justice class in the spring.
"I'm especially excited to engage with our students on these topics and to help them explore how they can approach equity and justice in their work and as global citizens," Gordon says. "Being able to communicate the relevance and urgency of these topics within our field is important to me from a research and a teaching perspective."
Joining the Construction, Energy and Sustainable Infrastructure research group, Gordon is passionate about improving design processes that will foster a more equitable built environment. She is currently working to uncover biases that may hinder designers when creating infrastructure that aligns with equity and climate justice.
"My research is focused on how we can help designers, both engineers and other professionals, engage with issues of climate adaptation in ways that are most productive for equity and justice," Gordon says. "There is much more that needs to be discovered in this area before it's fully realized and can be most helpful to practitioners."  
Outside of work, Gordon has a variety of interests, ranging from crocheting to collecting vegetarian and vegan cookbooks. An avid cook, she also enjoys trying new recipes from cuisines around the world.