January 31, 2023
A distinction reserved for a small number of members of the Institute of Electrical and Electronics Engineers (IEEE), Professor Yinhai Wang has been elevated to the status of IEEE Fellow. Effective January 2023, the honor recognizes Wang's contributions to traffic sensing, transportation data science, and smart infrastructure systems.
Image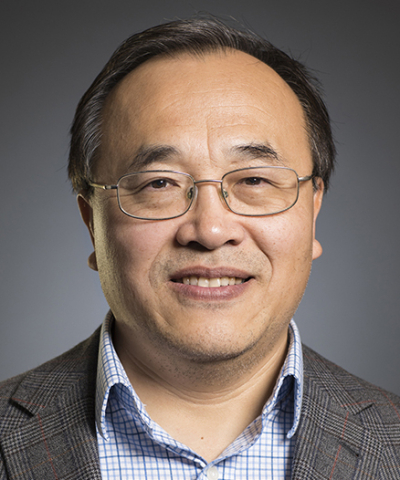 "We are facing huge transportation challenges that require new sensing technologies and data analytics tools to address them," Wang says. "I am so glad to see our research work on these important subjects is recognized."
Conferred by the IEEE Board of Directors, the honor is bestowed upon members who have a record of accomplishments that have added significant value to society through advancements in engineering, science and technology. Fewer than 0.1% of voting members are selected annually for the title of fellow, which is the society's highest grade of membership. Dedicated to advancing technology for the benefit of humanity, IEEE is the world's largest technical professional organization.
Within IEEE, Wang is a member of the Intelligent Transportation Systems Society. He is also a fellow of American Society of Civil Engineers (ASCE) and Institute of Transportation Engineers (ITE). At UW, Wang is the founding director of the Smart Transportation Applications and Research (STAR) laboratory and serves as director for the Pacific Northwest Transportation Consortium (PacTrans), the U.S. Department of Transportation's University Transportation Center for Federal Region 10. His research interests include traffic sensing, big-data analytics, traffic operations and simulation, smart urban mobility, and transportation safety.