February 14, 2023
CEE Professor Pedro Arduino is the recipient of the 2023 Academic Engineer of the Year Award by the Puget Sound Engineering Council (PSEC). The honor recognizes Arduino's career as a geotechnical engineering educator as well as his contributions to advanced modeling techniques that enable the study of soil behavior.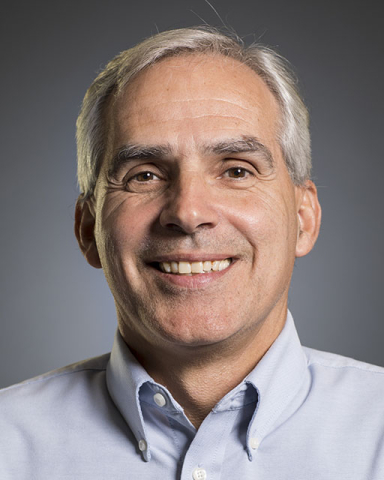 A faculty member since 1997, Arduino is a member of the geotechnical research group. During his career, he has been a pioneer in computational geomechanics and has advanced models used to examine soils subjected to earthquake ground motions, which has furthered the study of soil-structure interaction as well as granular soils subject to complex loading conditions. Arduino has also worked on open-source software called OpenSees, which simultaneously simulates the seismic responses of structures and soils. To analyze particulate flow slides and estimate forces caused by tsunami debris, he has also been involved in the development of Material Point Method models.
At both the department and college level, Arduino has served in various leadership positions over the years: Associate Chair in the CEE Department, Associate Dean in the College of Engineering and currently as Special Assistant to the Dean. He has also been a dedicated teacher and mentor to engineering students.
According to PSEC's announcement, "He has been recognized as one of the best and most popular instructors in the Department of Civil and Environmental Engineering. He is known for his clear and enthusiastic style of lecturing and for being an early adapter of technology in the classroom. He has revamped the graduate soil mechanics laboratory course by installing new testing and automated data acquisition equipment. He also strengthened the graduate curriculum by developing new courses in computational geomechanics and constitutive modeling."
Arduino will accept his award at a ceremony in late February during Engineer's Week at the Museum of Flight.