February 21, 2023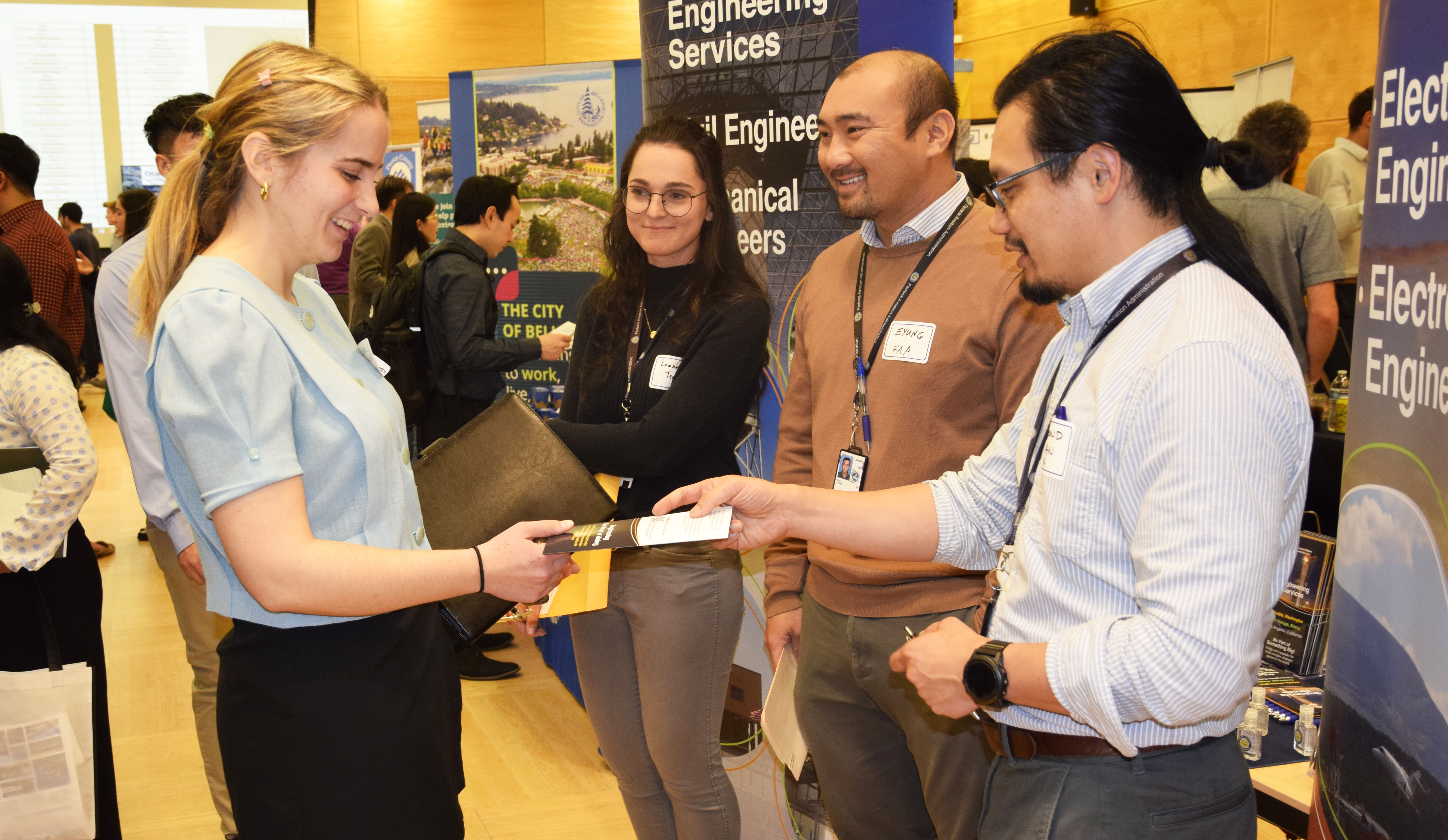 Handshakes were back in style at the 17th annual CEE Career Fair, which was held in-person on February 16 after two years of remote events. Attended by more than 200 students, the annual event offered an opportunity to make career connections.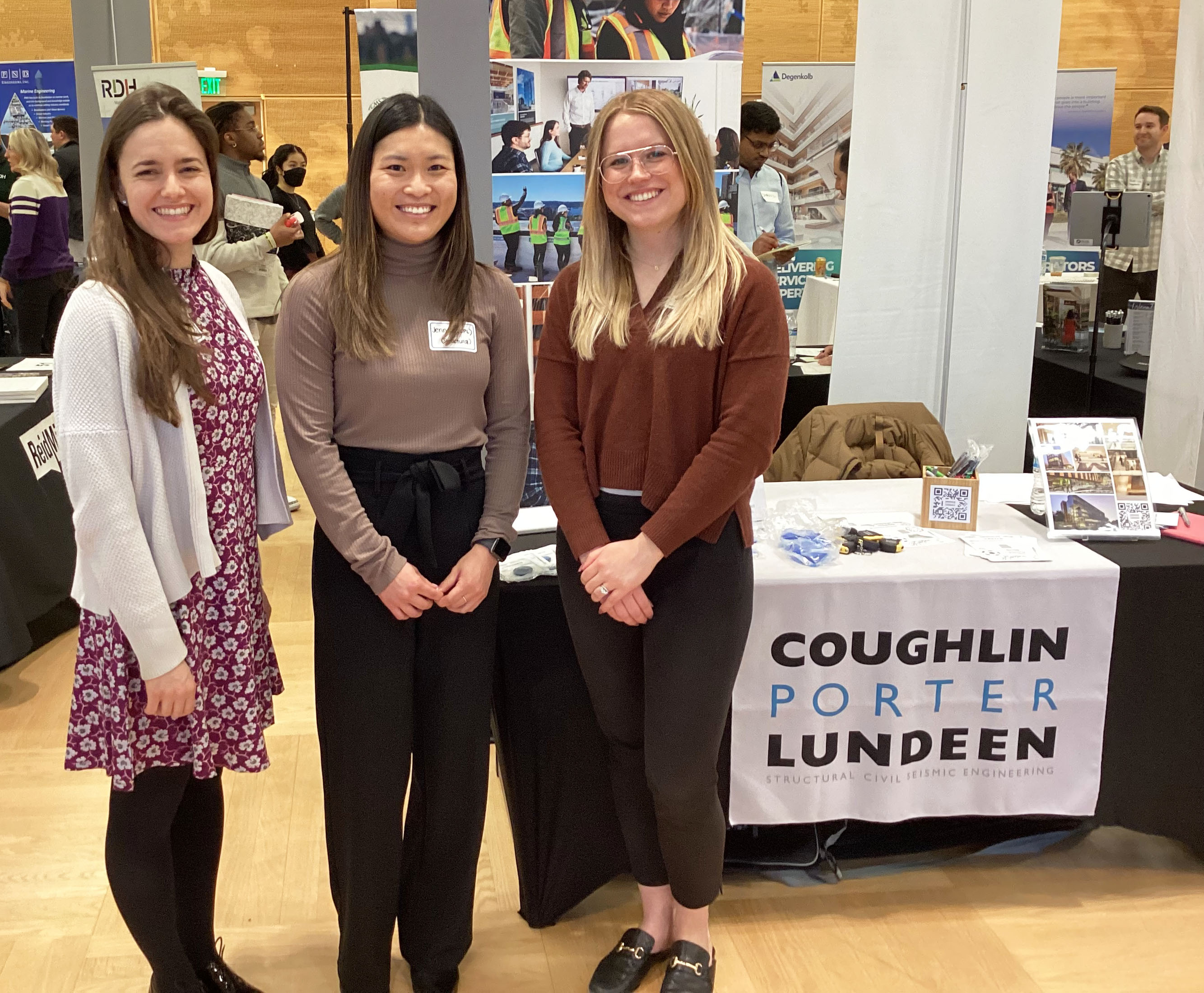 Held at the HUB Ballroom, representatives from 94 companies were on hand to discuss career opportunities and internships with both CEE undergraduate and graduate students.
Founded in 2007, the CEE Career Fair connects employers with students who are seeking internships and full-time positions. Industry focuses range from general civil engineering to specialty areas such as construction, transportation, geotechnical, structural, water resources/ hydrology/fluid mechanics and environmental engineering.
Industry representatives, many of whom are CEE alumni, enjoyed a post-fair reception with the department chair and faculty.
Thank you to the many companies and organizations that continue to participate and support the CEE Career Fair.