May 15, 2023
A desire planted during Alexander Ratcliff's (BSEnvE '19) undergraduate years has continued to grow and flourish in his early career — to create a more sustainable world. Ratcliff will share his story with the class of 2023 as this year's keynote speaker at the department graduation ceremony on June 3.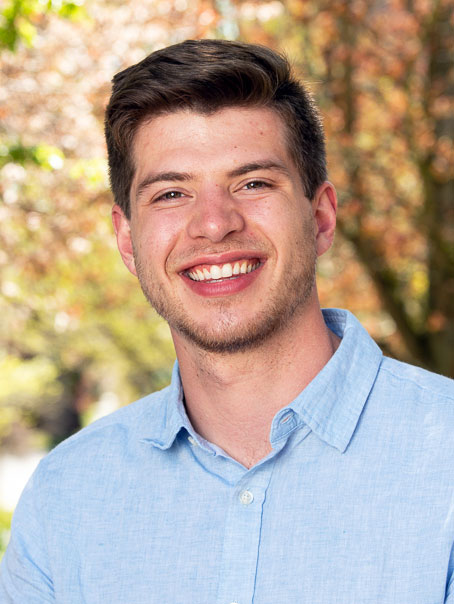 A lead engineer with PAE Consulting Engineers in Seattle, Ratcliff oversees the design of sustainable mechanical and plumbing systems for residential, commercial and institutional projects. He has contributed to the design of several campus buildings including the Hans Rosling Center for Population Health, the Health Sciences Education Building and the Interdisciplinary Engineering Building, currently under construction. Other notable projects include the Seattle Aquarium Ocean Pavilion (opening 2025) and the Concourse C Expansion at the Port of Seattle (opening 2027). With a focus on heat pump technology, thermal energy storage and biomimetic design inspired by nature, Ratcliff strives to engineer buildings that produce 80-90% fewer carbon emissions when compared to conventional infrastructure.
Ratcliff graduated magna cum laude with the inaugural cohort of the Bachelor's in Environmental Engineering (BSEnvE) program, earning departmental honors, Husky 100 recognition and the Dean's Medal from the College of Engineering. During his undergraduate career, he served as a project manager with the UW Solar student organization and was instrumental in the deployment of solar energy installations at three residence halls. He also worked to secure sustainable features for the new UW Life Sciences Building. In addition to spending one year in Associate Professor Rebecca Neumann's Hydro-biogeochemistry Research Group, Ratcliff collaborated with faculty Michael Brett and Mike Dodd on a theoretical water reclamation system to serve Drumheller Fountain.