By Brooke Fisher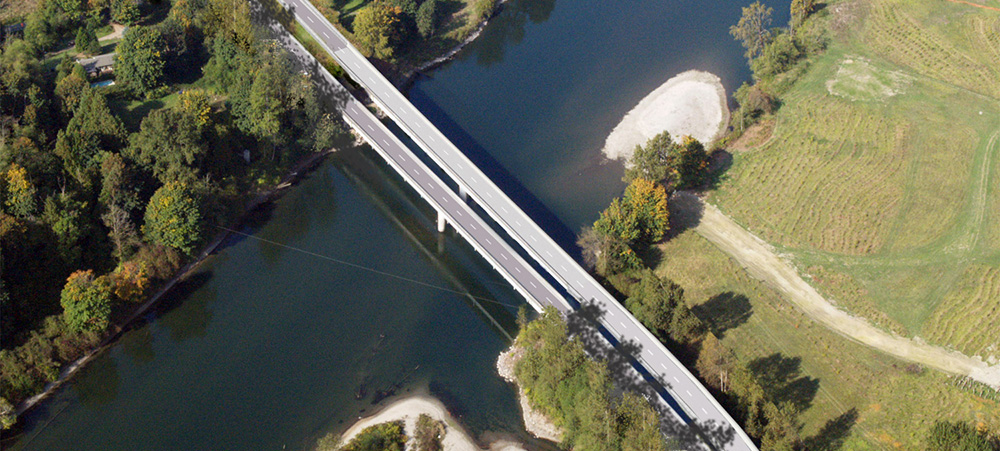 Alumna Amy Leland (MSCE '99) builds bridges both literally and figuratively. In addition to overseeing more than 3,000 bridges throughout the state of Washington in her position as the new State Bridge Design Engineer — a role she assumed this past January — Leland is also the first woman to hold this position at the state agency.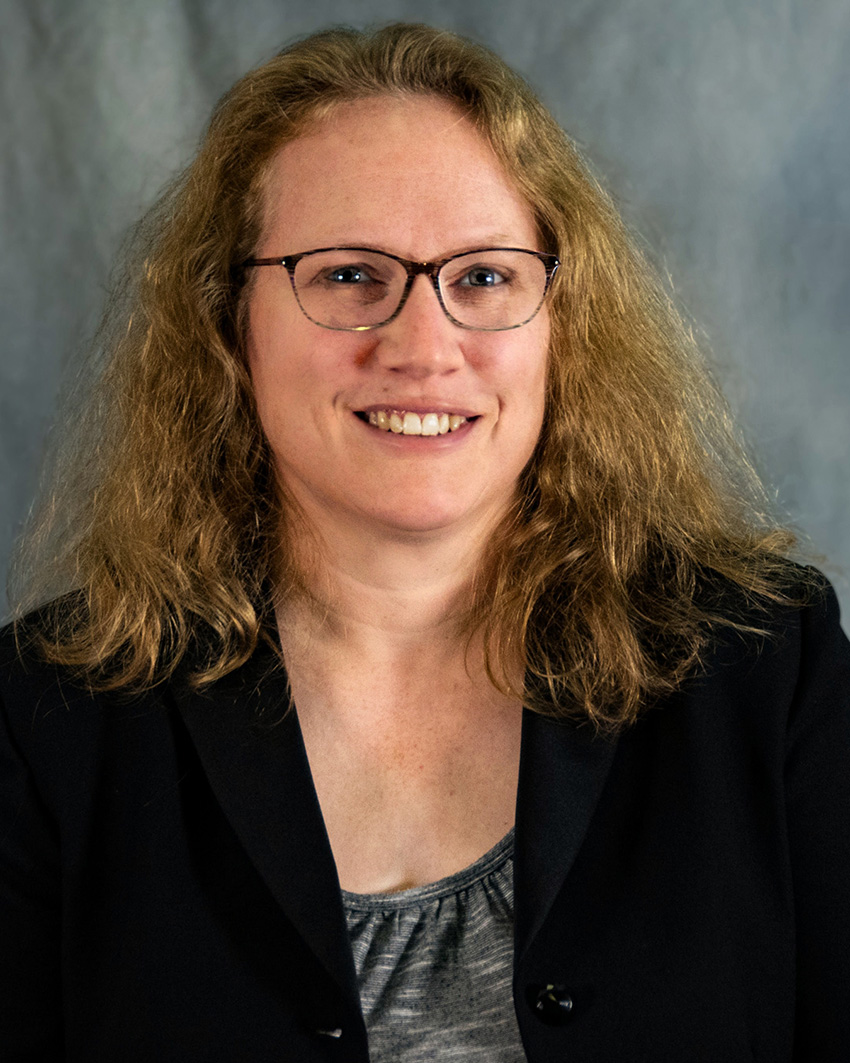 After earning her master's degree in UW CEE, Leland embarked on a career with Washington State Department of Transportation (WSDOT) Bridge & Structures in 1999. During her 24-year tenure, Leland has designed many structures of varying degrees of complexity, giving her an extraordinary breadth and depth of technical experience and knowledge. Below, Leland shares highlights from her career and offers advice for women in the field.
When did you first become interested in bridges?
During my graduate school years, I interned at a few different agencies, which is when I was first drawn to bridges. At Harding Lawson Associates, I helped design part of a bridge for the city of Index, Washington. It was an alternate design, and wasn't selected to be built, but was a good experience. During an internship with CES Consulting Engineering Services, I was involved in load rating, which is when you check a structure to verify its ability to carry specific loads. I also helped inspect bridges for a county, which is typically done every two years.
What does a state bridge design engineer do?
At WSDOT's Tumwater office, alumna Amy Leland is responsible for the structural design, and ensuring the safety and efficiency, of all bridges throughout Washington state. This includes structures such as movable bridges, floating bridges and even ferry terminals. Leland oversees a team of 55 engineers and other professionals who conduct the following:
Bridge design services: When planning for new bridges, as well as retrofits and replacements, Leland's team offers bridge design and planning expertise, architecture guidance and troubleshooting for complex structural engineering issues.
Construction support: Construction processes are either managed internally by Leland's team, or the team works with outside consultants to complete projects.
Research application: To incorporate new technologies into bridge design and building methods, Leland's team both develops and reviews new research products and practices.
Upholding codes and standards: To ensure safety standards and support the latest building practices, Leland's team provides direction for updating and implementing codes and policies, including the national American Association of State Highway and Transportation Officials design specifications and the WSDOT Bridge Design Manual.
What are the most memorable projects you've worked on?
Since I started at WSDOT, I've worked on dozens of bridges. Two memorable bridges are both steel girder bridges over the Snohomish River. The first one launched in 2013 on State Route 522, and the second one is on State Route 9 and will go out to bid later this year. For that project, I designed the upper structure, called the super structure. Similar to the first bridge, rather than use a crane to lower the structural elements, the bridge was designed to be pushed across the river. There are high power lines that we need to avoid and we also want to make it easier for the contractors when building across the river.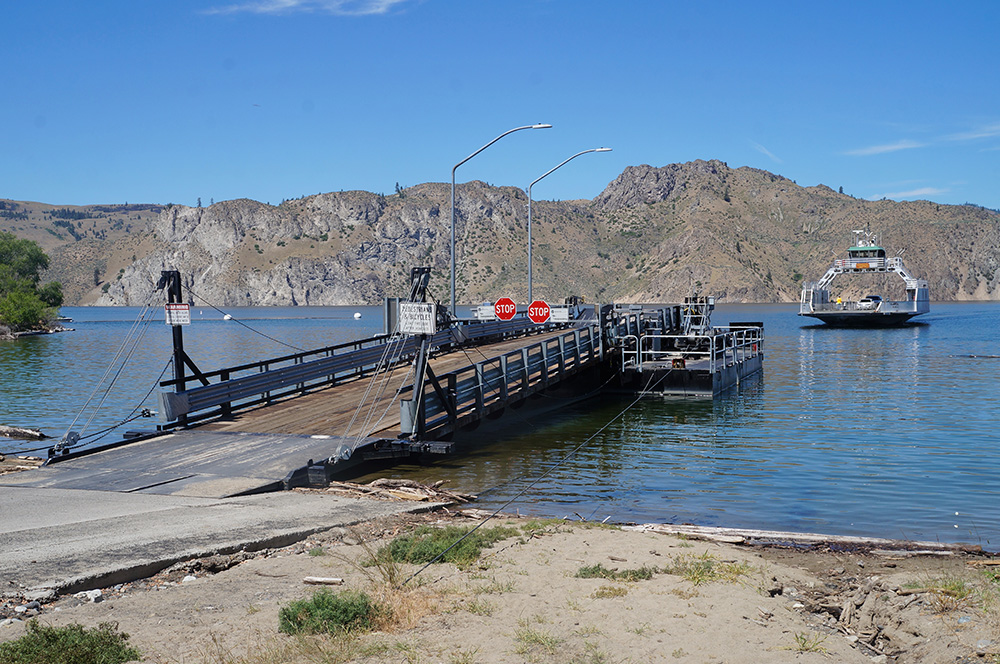 I also had the opportunity to design the Keller Ferry landings, which were constructed in 2019. Keller Ferry is the only WSDOT-operated ferry in Eastern Washington, located behind the Grand Coulee Dam and across Franklin D. Roosevelt Lake. The new ferry vessel didn't fit with the existing landings, so we designed new ones and also fixed operational issues. Unlike many ferry landings that are constructed on shore, these are floating structures since the water level fluctuates up to 80 feet. The landings move along the concrete approach ramps as the water level changes, sometimes several feet per day, and the design allows for up to 800 feet of movement. There are two landing locations on the north side — for high and low water. Twice a year, the ferry is used to push the landing to its new location. The design was definitely unique.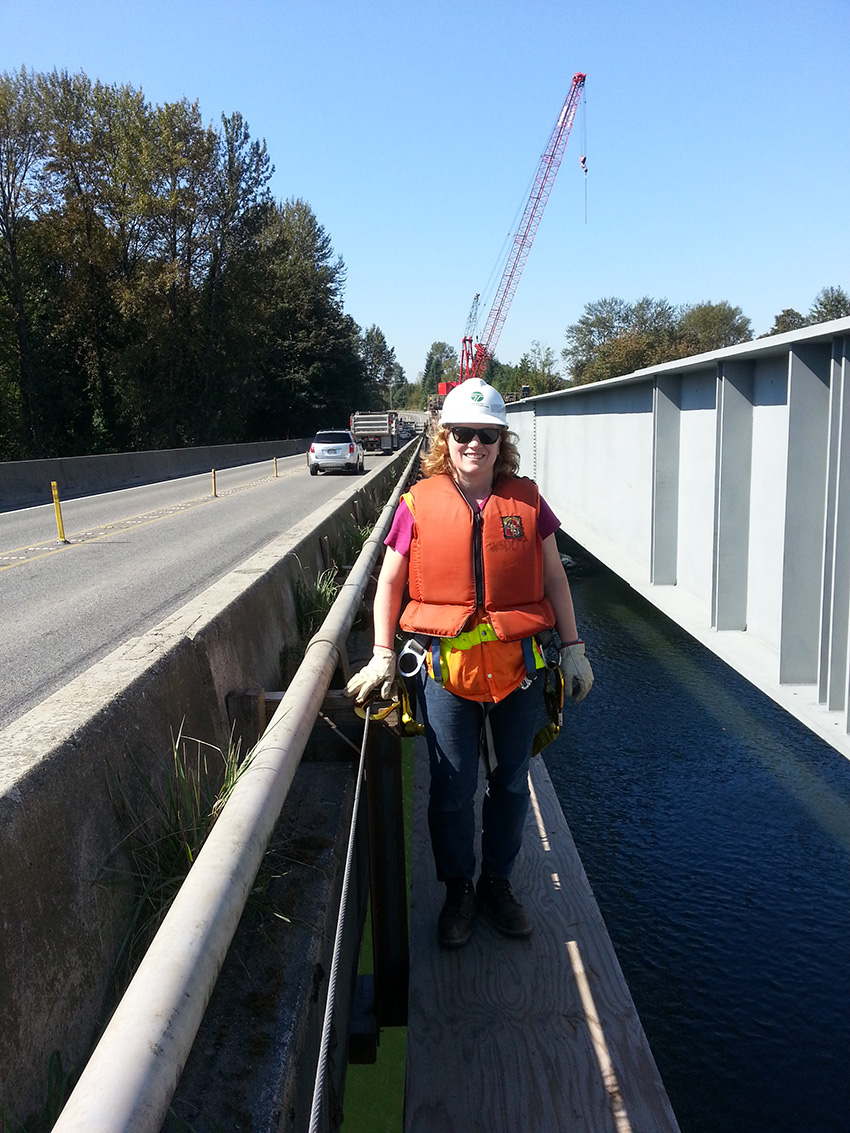 What role does research play in your engineering practice at the state level?
We have a research office at WSDOT. As a subject matter expert, I am involved in reviewing findings and working with researchers. Sometimes there are things we need to know more about so we can be more efficient in our design, and we also want to update our practices to match current trends and findings. One research area that has improved vastly over the years is our knowledge in earthquake design. If you look at a structure now versus the early 1970s, it will have a much larger foundation. We often partner with universities for research. An example is the research that CEE faculty Dawn Lehman and Charles Roeder conducted on concrete-filled steel tube (CFST) frame systems. When the lateral forces on a foundation exceed the capacity of typical reinforced concrete drilled shafts, CFSTs provide a viable solution. Based off this research, CFSTs were eventually included in the state's bridge design manual. We also have current research projects underway with CEE faculty Marc Eberhard, Jeffrey Berman and John Stanton.
Women in transportation leadership
In the transportation workforce, which boasts upwards of 15 million people, only 24% are women, according to the U.S. Bureau of Labor Statistics. Of this percentage, even fewer women are in leadership positions.
Any advice for women who are interested in leadership roles?
In one of my graduate school structures classes, it was halfway through the quarter before I realized I was the only female in the class. But I'm now seeing an increase in the number of women in the field, including those who are pursuing leadership roles. My advice is not to be intimidated to pursue new things. Whether men or women, we are respected for our knowledge and our ability to share that knowledge with others.
Originally published May 15, 2023