May 15, 2023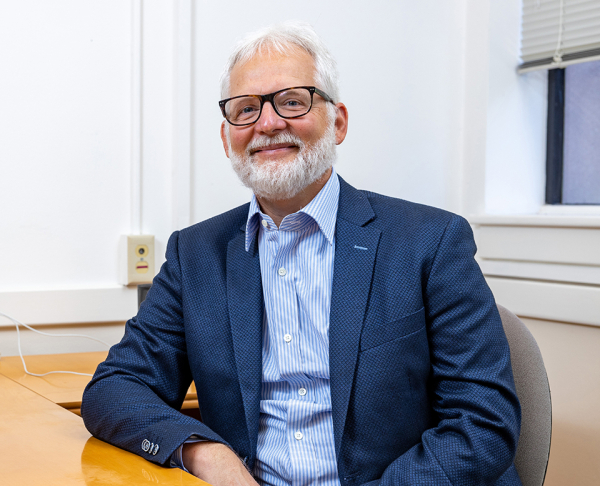 Welcome to the spring edition of The Bridge. One of my goals for my first year as CEE Chair was the completion of the department's strategic plan. I am excited to report that it was officially released in March. My predecessor as Chair, Professor Laura Lowes, started the strategic planning process in late 2021 and enlisted many in our community to participate in its development. At the center of the plan is our commitment to building a resilient and sustainable community. We have defined four Grand Challenges that CEE students and faculty will tackle together through research and coursework, preparing students to build a more resilient and sustainable world through their careers.
As I shared in my message in the autumn edition of The Bridge, rebuilding community and undergraduate recruitment are also priorities. We have increased efforts in both areas through more regular social engagements and focused recruitment efforts to first-year engineering students who have not yet decided on a major. While the job market for civil and environmental engineers remains excellent, one of our challenges is that first-year students often do not have a clear idea of the broad range of professions unlocked by a degree in civil or environmental engineering. Telling the story of what we do in a way that is compelling to incoming students is more important than ever. To help with this, Professor Faisal Hossain led an initiative to enrich the hallways of Wilcox and More Hall with photos that showcase the work of our students and faculty.
One of the pleasures of becoming Chair has been the opportunity to learn more about the work of our faculty, staff and students, and to celebrate their successes. In this edition of The Bridge, we feature research from across the department, including Professor Yinhai Wang's team that developed sensing technology to enhance roadway safety, Professor Jeffrey Berman and his Ph.D. student's work to demonstrate the earthquake resilience of tall wooden buildings, and research by Professor Alex Horner-Devine to investigate the movement of water where a river flows into the ocean, which resulted in photogenic pink waves.
Bart Nijssen
Chair & Allan & Inger Osberg Professor