September 18, 2023
Hegermiller comes to the department with a passion for waves and coastal change, ready to enhance research and community collaboration in geosciences.
Image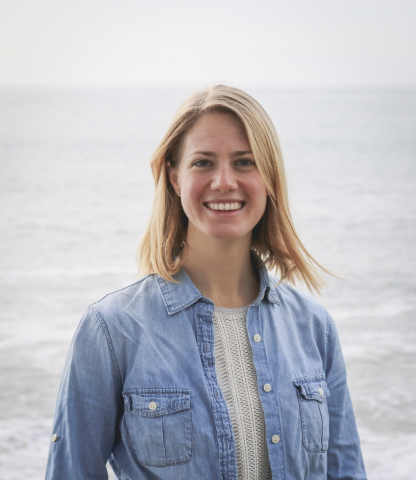 As a child on Long Island, Christie Hegermiller was captivated by the waves shaping the island's coasts. This early passion, which even led her to build miniature beaches for an eighth-grade science project, has now guided her to CEE. Here, she plans to collaborate with a range of experts at the UW, as well as community stakeholders, as she delves into the dynamic interplay of waves and coastal changes.
Hegermiller's research spans from global ocean basins to local beaches, seeking to comprehend every journey of a wave—from its wind-driven birth to its eventual interaction with our coastlines. Her keen interest was molded by witnessing the transformative power of the ocean during hurricanes and other dramatic coastal changes in her childhood.
Reflecting on her love for the ocean and its power, Hegermiller says. "The ultimate goal of a lot of my research is coastal processes and coastal change. I'm also interested in working with local communities and other stakeholders to understand how their environments are changing over time."
Hegermiller brings a wealth of knowledge and expertise to the UW. She obtained a B.S. from Boston College in environmental geosciences and a Ph.D. in ocean sciences from the University of California, Santa Cruz. Her past roles have also included being a senior research scientist at Sofar Ocean and various postdoctoral appointments, with notable work on understanding how waves in the Pacific Ocean might change over the next century.
Hegermiller chose to join the UW due to the interdisciplinary nature of the Environmental Fluid Mechanics group, which collaborates with experts from the School of Oceanography and the Applied Physics Laboratory.
Looking ahead, she is eager to build local programs that help students experience and understand the coastal environment firsthand, emphasizing the tangible nature of geosciences.
"One thing that I love about geosciences, and waves in particular, is that you can gain intuition and appreciation and understanding of the coastal ocean from a car on the road next to the coastline, or from being on the beach, or being out on a boat in the water," she says. "Waves are so tangible because they're right there."
Additionally, she is thrilled to return to the classroom and is eager to teach and inspire the next generation of engineers and scientists.