Annual CEE Career Fair
The annual CEE Career Fair connects students and recent graduates with employers who are interested in hiring civil and environmental engineers. Held in January, the CEE Career Fair is open to all students, no registration required.
2018 Career Fair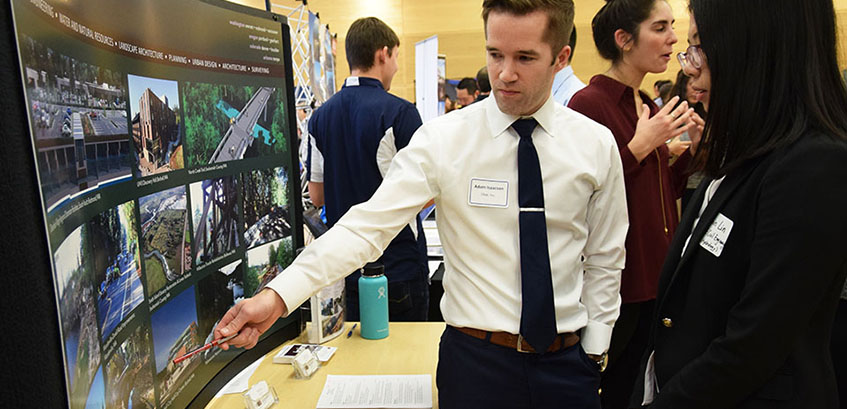 Please join us for the upcoming 2018 Career Fair, which connects students with employers. The event is free for students. No registration required.
12th Annual CEE Career Fair
Thursday, January 18, 1:30 - 4:30pm
Husky Union Building (HUB) Ballrooms
UW Seattle Campus
Wondering which employers you'll have an opportunity to connect with? Check out the 2018 career fair employer list.
Get an idea of what to expect this year by reading about the 2017 Career Fair.
Career Fair Prep Night
In preparation for the annual UW CEE Career Fair, a Career Fair Prep Night is held in advance. Thanks to insight from alumni, students receive tips and practice on interviewing, resumes and more. View the facebook photo album from the 2017 event. If you are considering attending career fair, you can also get a head start by reviewing student takeaway tips collected from previous attendees.

Career Fair Participants
Thank you to the many companies and organizations that continue to participate and support the CEE Career Fair.
If you are interested in participating or supporting the career fair, you can learn more on the employer information page.