Graduate Student
"It is particularly interesting how folks come here from different backgrounds and fields of study, or branch into others, and bring their perspectives that enhance the work we all do."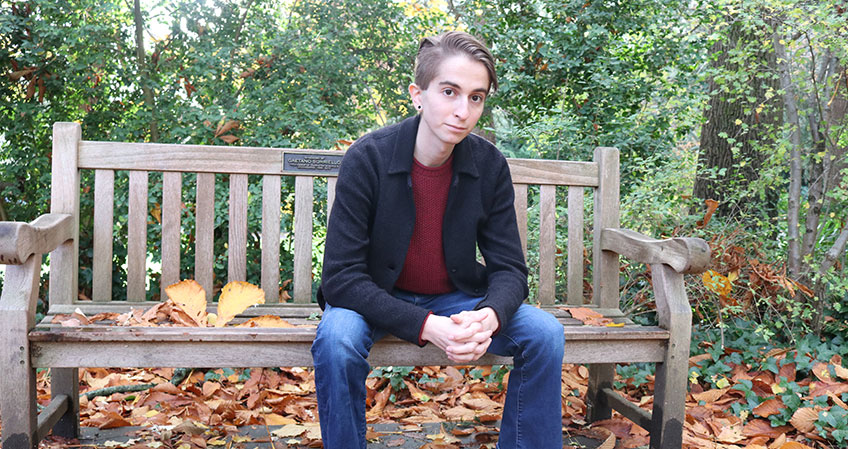 Degree:
Master's degree in Civil Engineering (Hydrology & Hydrodynamics track)
Undergrad college and major:
Bachelor's degree in Civil Engineering at UW, with minors in applied mathematics and gender, women & sexuality studies
How did you become interested in engineering?
For me, engineering is a way of integrating math with other tools to solve problems without clear solutions. I enjoy working with complex systems and the mathematics that describe them. Engineering became my focus because I wanted to help people through tools I was passionate about.
Why CEE?
Growing up, I loved architecture and wanted to become an architectural engineer. Buildings served a fascinating intersection between design and functionality for me. Eventually I forgot about architecture until I was walking with a friend around Capitol Hill and it began pouring rain. We ran inside a bookshop to escape the rain and dove into the architecture section, bonding over our mutual interest. When I brought up originally wanting to be an architectural engineer, she recommended I check out CEE. I trusted her advice, so I began looking at some of the lectures posted online by the department. I was fascinated by the application of engineering to public needs and services. I stuck with CEE because it had become an outlet for me to engage in projects that impacted communities I cared about. Hydrology attracted me because of its connections to climate change and a fascination with the role water plays in our resource nexus.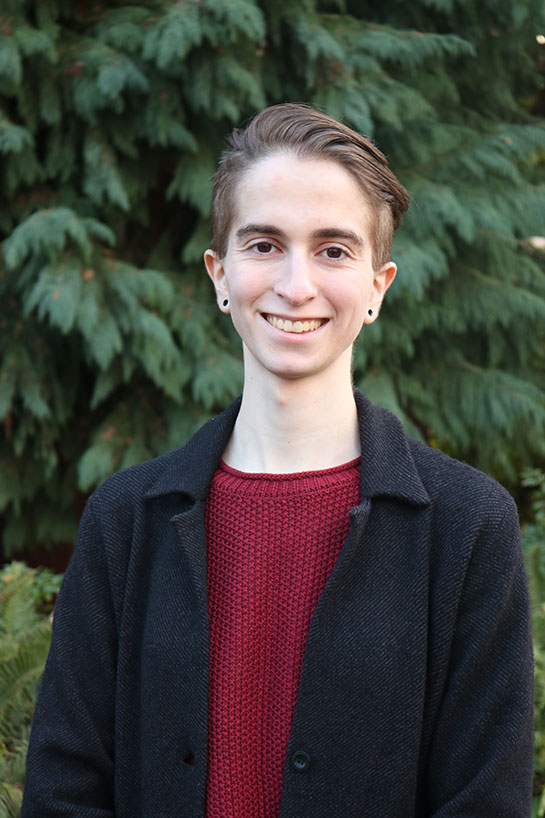 What do you enjoy most about the program?
I enjoy talking with other students of various backgrounds and learning how they came to the department. Civil engineering combining widely different specialties all centered around serving the public fosters engaging multi-faceted discussions I love. It is particularly interesting how folks come here from different backgrounds and fields of study, or branch into others, and bring their perspectives that enhance the work we all do.
Area of interest
Socio-hydrology and climate change stories, how the narratives of science influence what we dream possible and whose perspective is valued.
Research?
Currently, I am working in Professor Bart Nijssen's Computational Hydrology group to study the social and economic impacts of drought in the Pacific Northwest.
Activities?
I am a UAW 4121 Departmental Steward for CEE, working with other organizers within the department and the union to help address the needs of Academic Student Employees (ASE). We organize to help ASE's understand their contracts and rights as workers at the UW.
What is your dream job?
I want to design games that enable a discourse around climate anxiety to empower acting on the climate crisis that we are living in. Games and stories lower the barrier to engage and discuss difficult, complex social problems that feel too large to tackle in life. In escaping to another world, impossible tasks can become daring challenges that can be faced repeatedly without real-world loss. Climate change information is becoming widespread but can be overwhelming as it paints the world in gloom and misery. Climate anxiety makes it difficult to imagine a future that we can work toward. Games can spark our imagination to foster hope and create a better future.
Any advice for prospective students?
Throughout my life, generalized advice has been thrown at me to ignore the different barriers I face for learning and thinking differently from other folks. My only advice is to find out what is important to you, not just what other folks may tell you is important. This does not have to be your job or career. Find out how your brain learns, thinks, excites, and build a world that fulfills your needs as well as your community. Your happiness matters. Your voice matters, find community that helps you feel that.