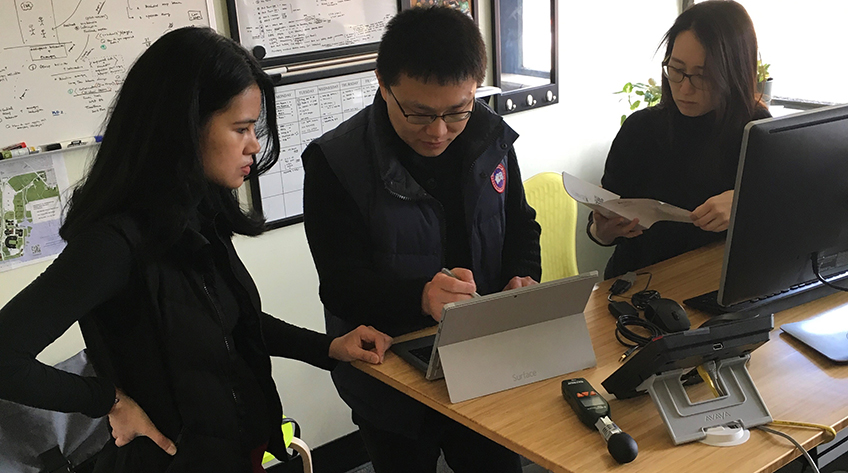 Faculty contact: Amy Kim
The Sustainable Teams & Healthy Buildings Lab investigates sustainable infrastructure projects with a focus on effective change management and decision-making practices. The lab also focuses on investigating energy efficient and healthy buildings in the context of supporting smart cities around the world.
The lab owns multiple hand-held and portable devices to conduct spot measurements of a building's indoor environment quality (IEQ). The lab also has pre-fabricated IEQ data stations to collect continuous and real-time measurements of the comprehensive IEQ parameters. In addition, the lab has deployed multiple Tier 2 advanced power strips and advanced lighting control system in commercial office buildings around Seattle area to monitor occupant-driven building energy usage. The power strips, which include sensors, detect and turn off unused electronics. The advanced lighting control system allows individuals to adjust their lighting environment. The lab is in the process of acquiring multiple wearable devices for measuring team communication and performance.
To date, research collaboration has been initiated in the U.S., Jordan, Finland and Indonesia and continues to expand.