2017 graduation speaker Simon Cheong

May 23, 2017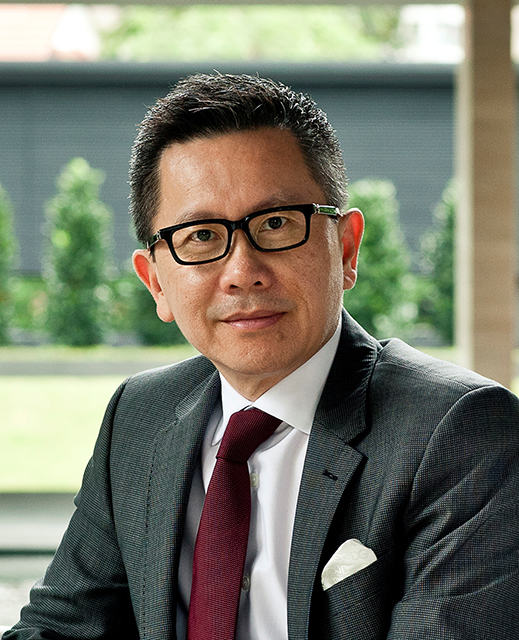 The UW CEE community is pleased to welcome alumnus Simon Cheong (BSCE '81) as the keynote speaker at the department's graduation ceremony on Sunday, June 11.
Cheong serves as the chairman and CEO of SC Global Developments in Singapore. Established by Cheong, the company is a leading luxury high-end residential developer. Cheong also currently serves as the chairman of AVJennings Limited, one of the oldest iconic residential developers in Australia.
Cheong has 34 years of experience in real estate, banking and international finance. He formerly held positions with Citibank as the head of real estate finance for Singapore and also with Credit Suisse First Boston as a director and regional real estate head for Asia (excluding Japan). In 1996, Cheong established his own firm, SC Global Pte Ltd, a real estate and hotel advisory and direct investment group. He took the company public in 1999 and transformed the company into a leading high-end residential developer in Singapore, with market capitalization of more than $1 billion USD. After 12 years, Cheong eventually took SC Global private through a general offer in 2013.

Constantly raising industry benchmarks in design and luxury living, SC Global has worked closely with names like Yo-Yo Ma, Jamie Cullum and Sean Connery. The company has partnered with major international sporting events including the Singapore Grand Prix and the WTA Finals year-end championship of women's tennis. SC Global also collaborated with Hermes to create the world's first-ever apartment fully decorated by the French design house. In his business practices, Cheong prioritizes environmental sustainability, which he says he strongly supports thanks to his UW CEE education.
Cheong served as a board member of the Republic Polytechnic, was a council member of the Singapore Business Federation and served on the boards of the Singapore Turf Club, Singapore Dance Theatre and the Raffles Girls' Secondary School in Singapore. Cheong was twice elected president of the Real Estate Developers' Association of Singapore. He holds a Master of Business Administration degree in finance and investments from George Washington University.