April 4, 2023
This spring, Professor Yinhai Wang is the recipient of two honors from the American Society of Civil Engineers (ASCE). In addition to being honored with the 2023 Francis Turner Award, Wang was elevated to the title of Distinguished Member, Class of 2023.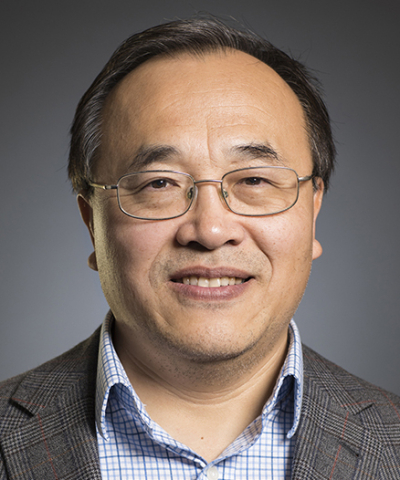 "I am incredibly honored to receive these important recognitions from ASCE," said Wang. "I am grateful for the opportunities that ASCE has provided me and for the support of my colleagues, mentors and loved ones!"
The two honors build upon Wang's election to ASCE Fellow in 2020. Actively involved in ASCE, particularly the Transportation & Development Institute (T&DI), Wang has held numerous leadership positions including serving as the 2018-2019 president of T&DI. He also founded the ASCE Connected and Autonomous Vehicle Impact Committee in 2017, and co-chaired the ASCE International Conference on Transportation and Development in 2018, 2020 and 2022 and co-edited several books published by ASCE.
A transportation engineering professor, Wang directs the Pacific Northwest Transportation Consortium (PacTrans), the Northwestern Tribal Technical Assistance Program Center (NW TTAP), and is Founding Director of the UW Smart Transportation Applications and Research Laboratory (STAR Lab). His research focuses on traffic sensing, transportation big data analytics, artificial intelligence methods and applications, connected and autonomous transportation, transportation safety, and smart mobility.
ASCE Francis Turner Award
The ASCE Francis C. Turner Award recognizes contributions to the advancement of knowledge and practice of transportation engineering. The award was established in honor of the former Chief Engineer of the Bureau of Public Roads and Federal Highway Administrator.
ASCE Distinguished Members, Class of 2023
The title of Distinguished Member is the highest honor bestowed by ASCE and is reserved for civil engineers who are either ASCE Members or Fellows. With more than 150,000 registered members around the world, the total number of Distinguished Members elected in any year cannot exceed 12. This year's class of 2023 is comprised of 10 members. A formal induction ceremony will be held during ASCE's Annual Convention in Chicago, Illinois, in October 2023.