September 15, 2017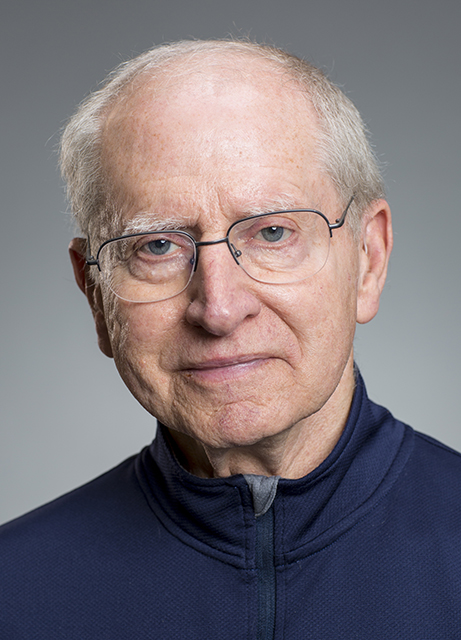 Professor Scott Rutherford
A transportation expert, professor Scott Rutherford has reached the last stop of his career: retirement. And if you ask him, it's been an amazing trip.
"I have loved it here," Rutherford said. "This is the greatest job in the world, by far."
After 36 years with the Department of Civil & Environmental Engineering, Rutherford retired in September. Highlights during his career include serving as department chair, implementing the campus-wide U-PASS program and founding a new online master's degree program.
Rutherford earned his bachelor and master's degrees in civil engineering from Washington State University. After working for a few years at Standard Oil, the precursor to Chevron, Rutherford earned a Ph.D. in transportation systems from Northwestern University. He then worked in transit project consulting and travel forecasting in Washington D.C. before joining UW CEE.
In his early days in the department, Rutherford served in a variety of roles, including director of research for the Washington State Department of Transportation and director of the Washington State Transportation Center, which promotes collaborative research by serving as a link between the state, university and private sector.
Rutherford's many leadership roles over the years prepared him for a new type of management position: department chair. From 2002-2006, Rutherford served as chair of UW CEE, during which time he fondly recalls hiring many high caliber faculty members.
Recent leadership roles include serving as director of the Valle Scholarship and Scandinavian Exchange Program, which promotes the exchange of graduate students between UW and schools in Nordic countries. Rutherford also directed the online Master of Sustainable Transportation program, which he helped establish six years ago.
Transit planning research is Rutherford's area of expertise. One successful program that he helped implement in 1991 is the campus-wide U-PASS program, which provides students, faculty and staff with access to transit options and parking through an integrated system. Prior to the adoption of the U-PASS program, many parking lots on campus were completely full; after the program was implemented, some of the same lots were half-empty, Rutherford said.
"People realized they had a choice," Rutherford said. "That was the most satisfying program I ever worked on."
Looking back, Rutherford is proud of his Ph.D. students, five of whom are teaching at universities. His very first Ph.D. student, Deb Niemeier, was recently named to the National Academy of Engineering.