Faculty win $2.7 million DARPA grant to advance wastewater treatment technology
Brooke Fisher
September 14, 2017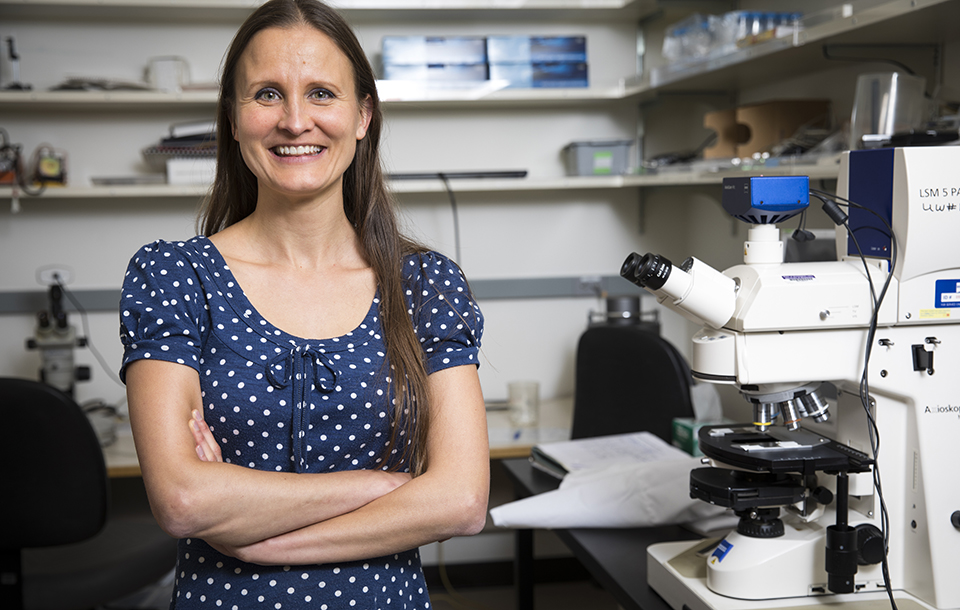 Principal investigator, assistant professor Mari Winkler in her lab.
At the majority of wastewater treatment plants, energy literally goes down the drain. With expensive operating costs, the treatment of water consumes up to 4 percent of the entire U.S. energy budget. To address this, CEE faculty members will help advance a promising new wastewater treatment technology thanks to a two-year $2.7 million Defense Advanced Research Projects Agency (DARPA) grant.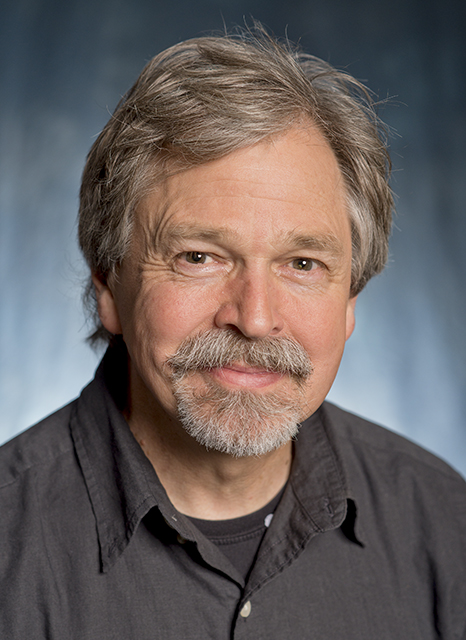 Co-investigator, professor David Stahl
The research will be undertaken by assistant professor and principal investigator Mari Winkler and professor and co-investigator David Stahl. They will be working in collaboration with researchers at the California Institute of Technology and Northeastern University.
Traditional wastewater treatment systems consume a large amount of energy primarily due to aeration requirements. Oxygen-hungry bacteria, which convert waste into harmless compounds, must be constantly aerated. Without enough oxygen, the bacteria do not effectively break down the waste matter or remove ammonia, which originates in food, soaps, detergents and human waste. Ammonia removal is critical, as it is toxic to aquatic life and degrades water quality if present in processed wastewater that is reintroduced into bodies of water.
The new technology, called anaerobic ammonium oxidation (Anammox), has the potential to drastically reduce the amount of energy needed to operate a wastewater treatment system by up to 50 percent. First discovered in the 1990s, Anammox bacteria break down ammonia with nitrite instead of oxygen. The nitrite is supplied by aerobic ammonium oxidizing bacteria (AOB).
The new technology has several other benefits, including operating with a much smaller footprint that reduces space requirements by up to 75 percent. It also produces less excess sludge, a semi-solid by-product of sewage treatment, and results in less greenhouse gas emissions.
"The application of anaerobic ammonium oxidation in the main wastewater treatment line would lead to a major paradigm shift at modern water reclamation facilities," Winkler said.
Anammox has been successfully implemented full-scale in small, specialized waste streams that are naturally warm and high in ammonia concentrations. Thus, the new technology has not gained widespread adoption at municipal sewage treatment plants, which operate at lower temperatures and ammonia concentrations. These conditions result in the major bottleneck, which is AOB not supplying enough nitrite for Anammox to break down ammonia.
The researchers plan to create a more robust system that is operational at lower temperatures and ammonia concentrations. To do so, they will combine Anammox with an organism called ammonium oxidizing archaea (AOA) that can supply nitrite. AOA are capable of surviving in low oxygen, low ammonium conditions, which make them a promising solution.
The research builds on Winkler's more than 10 years of experience working with Anammox bacteria. She previously received the prestigious Busch Award for her research to combine Anammox and AOA for enhanced wastewater treatment. The project also advances Stahl's research on microbial communities that sustain the nitrogen cycle; his lab was in fact the first to culture AOA in 2005.