May 14, 2019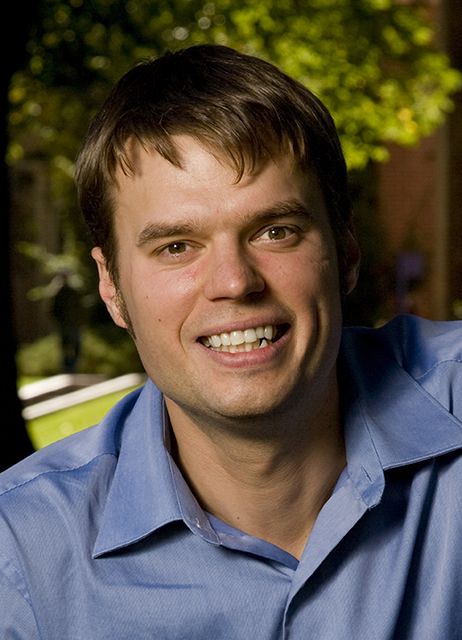 If Thornton Creek could tell a story, it would not only be surprising— it would be surprisingly good.
To help tell the powerful story about a once-polluted and neglected creek that is becoming a flourishing home for spawning salmon, the documentary Engineering with Nature - An Ode to Water, Wood, and Stone, was selected to premiere at the 2019 Seattle International Film Festival (SIFF) on Saturday, June 8.
Documenting the water quality changes in the creek, which is Seattle's largest urban watershed and winds its way through north Seattle, are associate professor Edward Kolodziej and UW Tacoma's Center for Urban Waters post-doc Kathy Peter.
"The filmmakers, Leaping Frog Films, are very excited," Kolodziej said about the film being selected for SIFF. "It's quite difficult to get into SIFF, as there is a low acceptance rate."
Filmed on location at Thornton Creek last year, Kolodziej and Peter discuss a water quality study they conducted for Seattle Public Utilities in 2017; they later published a paper with the results. In the film they discuss how the engineered streambed used modified natural processes to remove pollution.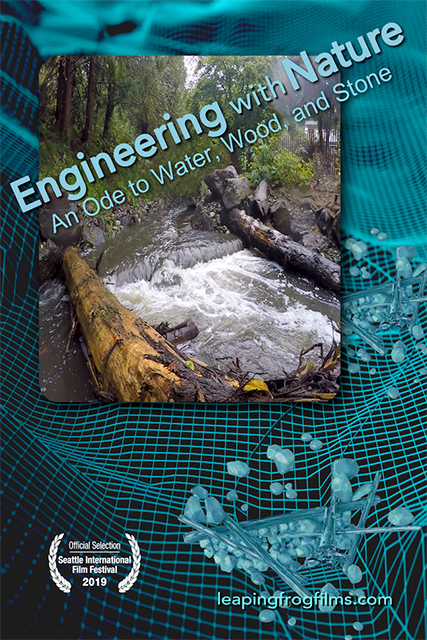 Four years in the making, the documentary highlights the success of Seattle's Thornton Creek Project. Initiated by Seattle Public Utilities as a neighborhood flood control project, the effort entailed rebuilding 1,600 feet of the creek's channel. Workers realigned the channel, tore out the fill from development and repositioned the creek back into its natural flood plain.
Following the radical redevelopment project that revitalized the creek and cleaned up the water by removing pollutants through streambed filtration, adjacent neighborhoods no longer flood, water quality has improved, and, most surprisingly, Chinook salmon have returned to the creek to spawn. Researchers say the project could be an example for how to design cities with healthy ecosystems despite human-caused pollution.
According to the filmmakers, Leaping Frog Films, "This visionary project successfully demonstrates a fresh new approach to urban land use planning, storm water treatment, water quality management, and stream restoration, all of which have 'real-life' implications for coping with the increasing effects of climate change and urbanization."
Free film premiere
The film will premiere at the 2019 Seattle International Film Festival on Saturday, June 8, 2pm at Seattle Central Library, located at 1000 4th Avenue, Seattle. The premiere was selected for a free public screening, but it's best to arrive early as tickets (for 260 seats) will be given out on a first come first served basis. The doors open at 1:30pm, but the film maker recommends arriving between 12:30-1pm. Following the premiere, the project's key participants will participate in a Q&A session, including Kolodziej. Learn more about the free public screening event and view the trailer.