June 17, 2019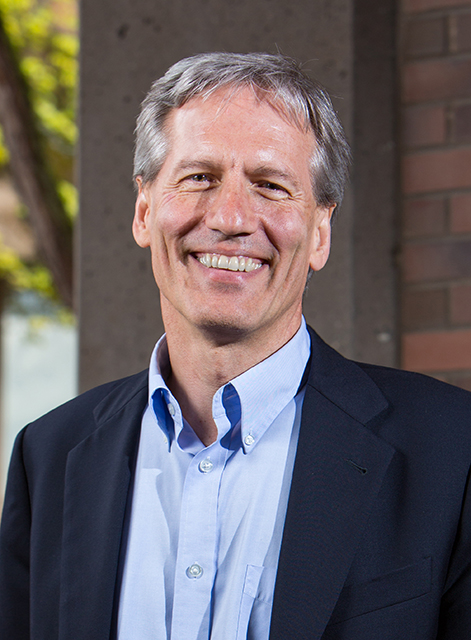 From the desk of provost Mark Richards:
I am pleased to announce the appointment of Greg Miller as interim dean of the College of Engineering effective July 1, 2019. As vice dean of the College, Greg is well-qualified to guide the organization through a leadership transition.
Many of you know Greg well as he has served in a number of UW leadership roles over the years. In his current role as vice dean of research and faculty affairs, Greg and his team promote and support research programs, seed College initiatives and assist faculty with research and funding proposals. Greg served as chair of the Department of Civil & Environmental Engineering for eight years and as the College's associate dean of infrastructure and computing. He received a National Science Foundation Presidential Young Investigator Award in 1987 and the UW Distinguished Teaching Award in 1994. More recently, he was honored with the UW's David B. Thorud Leadership Award in 2017.
A UW faculty member since 1983, Greg earned his bachelor's degree from the UW before heading to Northwestern University in Evanston, Illinois, where he earned his master's degree and Ph.D. Greg's research and instruction focus primarily on applied mechanics and computational methods, with expertise in numerical methods, software development and image-based damage characterization.
President Cauce and I are so grateful that Greg is willing to lend his strong leadership and managerial abilities in service to the College of Engineering and to the University. In choosing Greg for this interim role, we found broad and enthusiastic support from his colleagues, both in Engineering and across the campus.
Finally, we would like to once again thank Dean Mike Bragg for his service to the College of Engineering for the past six years. We are particularly grateful for his commitment to transforming the student experience, and his leadership in raising private support for the College, and securing state support to grow enrollment and sustain diversity programs. Mike's tenure concludes on June 30, and we wish him well. We also thank Greg, for taking on this leadership role and look forward to working with him.
Sincerely,
Mark A. Richards
Provost and Executive Vice President for Academic Affairs
Professor, Earth and Space Sciences