December 2, 2019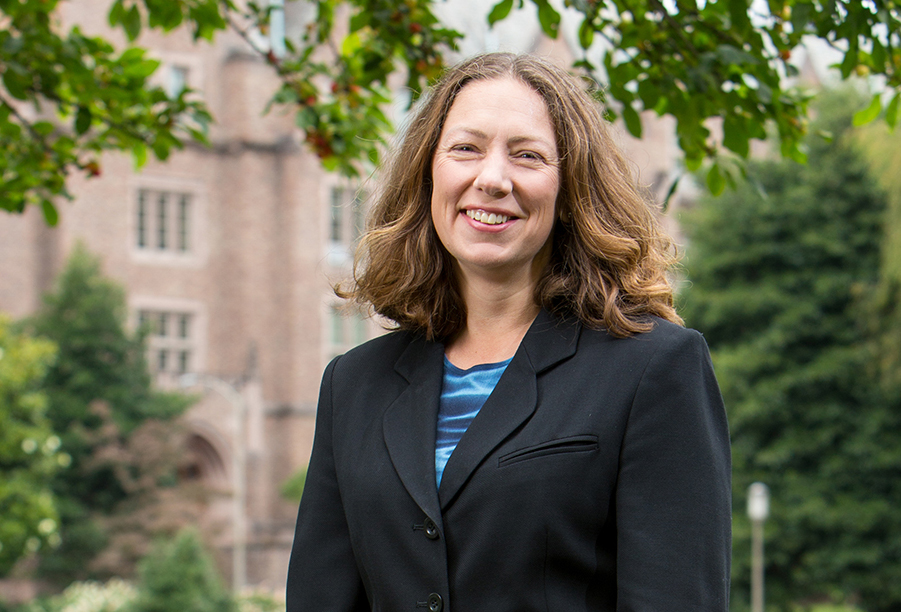 This fall, as I have reflected on the department's continued growth, I have also been reminded of the successful partnerships and programs that have measurable impact locally and around the world.
Our feature story highlights one such partnership with King County, ongoing for almost three decades, that supports graduate students who work on wastewater treatment projects aimed at enhancing our city's infrastructure. Thanks to this support, current research promises to improve surface water quality and meet more strict environmental regulations in coming years.
In September, we welcomed Julian Yamaura as a full-time lecturer teaching construction courses and cultivating the next generation of heavy construction engineers. While faculty growth is always notable, this position is particularly remarkable as it was established by department supporters, who you will learn more about in this edition of The Bridge.
In October, we completed an onsite visit by ABET reviewers, which occurs every six years. ABET review and accreditation indicates that our educational programs meet the high standards established by the profession. This year's review will result not only in re-accreditation of our Bachelor of Science in Civil Engineering degree program, but also accreditation of the new Bachelor of Science in Environmental Engineering (BSENVE) program. After launching two years ago, the BSENVE program graduated its first cohort of 17 students this past spring. In this issue, you will hear from four graduates who explain how the program prepared them to succeed in the field of environmental engineering.
We are working to continuously improve our degree programs, and last year we enhanced our senior-year capstone design course by offering our first industry sponsored capstone design experience. For this project, an interdisciplinary group of students worked together to solve a real-world transportation challenge in Seattle. Currently, we are working with industry partners to establish projects for next year. These projects illustrate what is possible when we combine passionate students, faculty and industry members to prepare future engineers for success.
Laura Lowes
Chair & William M. and Marilyn M. Conner Professor
Industry sponsorship opportunity
Help support the upcoming UW ASCE regional student competition
The UW American Society of Civil Engineers (ASCE) student chapter will be hosting the ASCE Pacific Northwest Regional Student Competition in April 2020, which includes the concrete canoe and environmental team competitions. To help support the competition, ASCE UW is seeking sponsorships from companies in the greater Seattle area and beyond. Donations will help fund venue rental fees, food, parking and more. More than 400 engineering students will travel from Washington state, Oregon, Idaho, Montana, Alaska and British Columbia to attend the competition. To inquire about sponsorship, please contact asce@uw.edu. Learn more.