December 20, 2019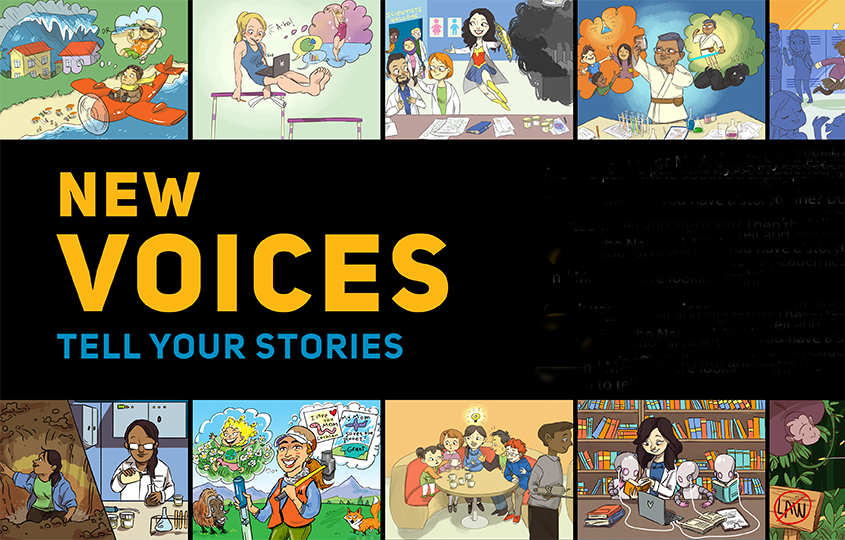 Once upon a time, a team of STEM professionals dreamed of encouraging a more diverse community of engineers, scientists and doctors. To do so, they wanted to leverage the power of storytelling to inspire children, especially those from underrepresented and diverse backgrounds, to pursue careers in the sciences.
This story is currently coming to life, thanks to the efforts of CEE professor Faisal Hossain, who is working to develop picture books as part of a New Voices storytelling initiative supported by the National Academies of Science, Engineering and Medicine (NASEM). To launch the storytelling effort, which is geared toward elementary school students from second-to-fifth grade, Hossain and a team of 18 engineers, scientists and doctors involved in the initiative began sharing their own stories last spring about what led them to pursue a career in the sciences. This past year, they started outreach efforts and began gathering content for two picture books.
"We spent the entire year of 2019 sending out solicitations for interesting stories from experts in the fields of science, medicine and engineering," Hossain says. "What I mean by 'interesting' is something that is inspirational, represents a twist and turn in careers, involves overcoming struggles, and can speak to children of diverse backgrounds, showing them that STEM is for them, too, and they can be successful."
Through the nation-wide story solicitation, the team selected 22 short stories that will appear in two picture books. Hossain anticipates publishing the books by summer 2020, so they can be available to elementary schools in the U.S. for the 2020-2021 academic year. As part of the overall effort, the 18 members involved in the initiative, who are geographically dispersed throughout the United States, will conduct outreach in various regions.
To help fund the printing of the picture books, which are being self-published through Mascot Books, Hossain is seeking donations from industry and individuals. To contribute, please contact Hossain at hossain@uw.edu.