By Brooke Fisher
Photos by Dennis Wise/ University of Washington
Wastewater treatment innovation improves water quality while saving space, energy and costs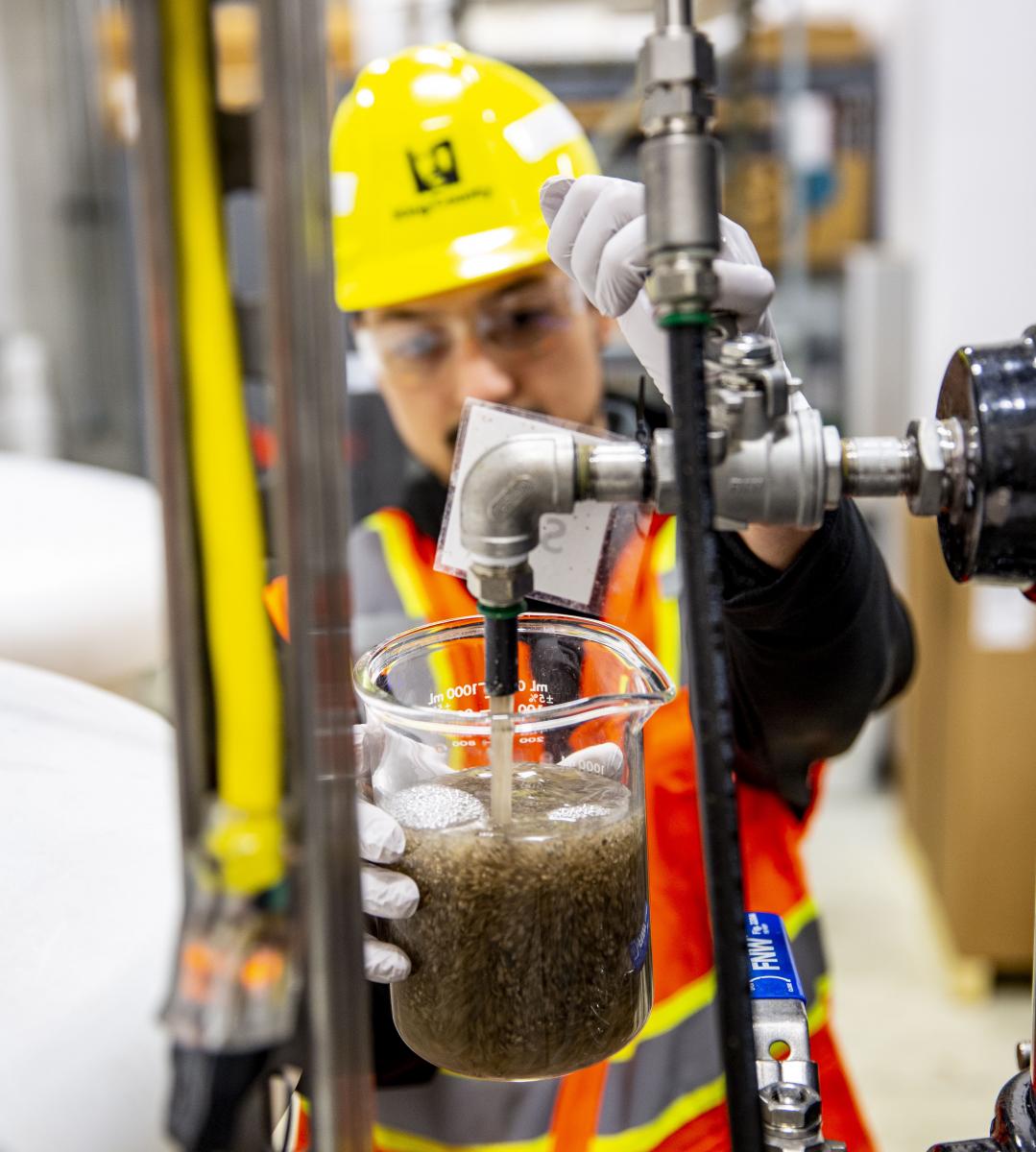 Although treated wastewater is full of nutrients, some of these can be harmful to the ecosystem in excess amounts. That's precisely why alumnus Maxwell Armenta (MSCE '19) visited Seattle's West Point Treatment Plant twice per week for two years during his graduate studies.
From taking samples to monitoring equipment, Armenta helped to further an innovative new wastewater treatment system that researchers believe will improve surface water quality through nutrient removal at a lower cost than other options.
"At the end of the day, we are working on technology to save money in the long run," says Armenta, whose work on the project was funded by the King County Fellowship Program.
The research, which has been underway for three years, is led by principal investigator and CEE professor emeritus David Stensel, in collaboration with assistant professor Mari Winkler and professor emeritus David Stahl. The project is supported by the National Science Foundation, Water Research Foundation and King County.
"This is the most interesting thing I have worked on in my career," says Stensel. "We will be breaking new ground."
Addressing environmental needs
Every day, wastewater is treated at West Point Treatment Plant, located next to Seattle's popular Discovery Park, before being released into Puget Sound. In coming years, more strict environmental regulations may require nitrogen to be removed from wastewater prior to discharge to improve the water quality and marine habitat.
"In Puget Sound, nitrogen is a nutrient of concern, as it is potentially harmful for fish," Armenta says. "In part, the motivation for this technology is to remove nitrogen and ammonia."
To meet the projected regulatory requirements, which would be set by the state's Department of Ecology, King County would be looking at expensive and major upgrades to its three large regional treatment facilities: West Point Treatment Plant in Seattle, South Treatment Plant in Renton and Brightwater Treatment Plant in Woodinville.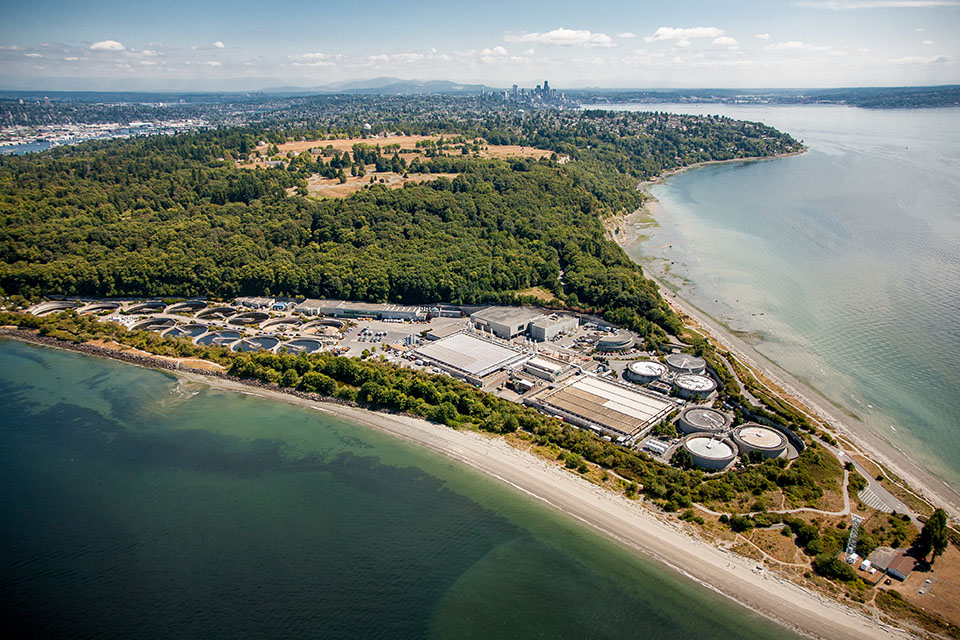 "The modification of the existing treatment plants for nitrogen removal using conventional treatment processes would require additional plant footprint, large capital construction expenditure and increased operating costs," says Bob Bucher (BSCE '96, MSCE '03), senior wastewater engineer with the King County Technology Assessment Program.
Already quite sizeable, King County's treatment plants don't have the additional square footage needed to accommodate nitrogen removal equipment. The West Point Treatment Plant is currently site constrained, with conventional wastewater treatment methods necessitating aeration basins and large settling tanks, up to 150 feet in diameter, called clarifiers. The secondary process, which utilizes bacterial flocs to degrade contaminants and separate liquids from solids, requires numerous tanks, each providing a different environment, to complete various steps in the treatment process.
"King County would have to double their plant tankage at existing plants, but there is no space to accommodate that," says Stensel. "Nutrient removal is a growing urgency in our field and a major activity in the next 20 years will be converting existing plants to highly efficient nutrient removal. We are looking to do that with greatly reduced capital cost and possibly without additional footprint for existing plants."
Innovative bacteria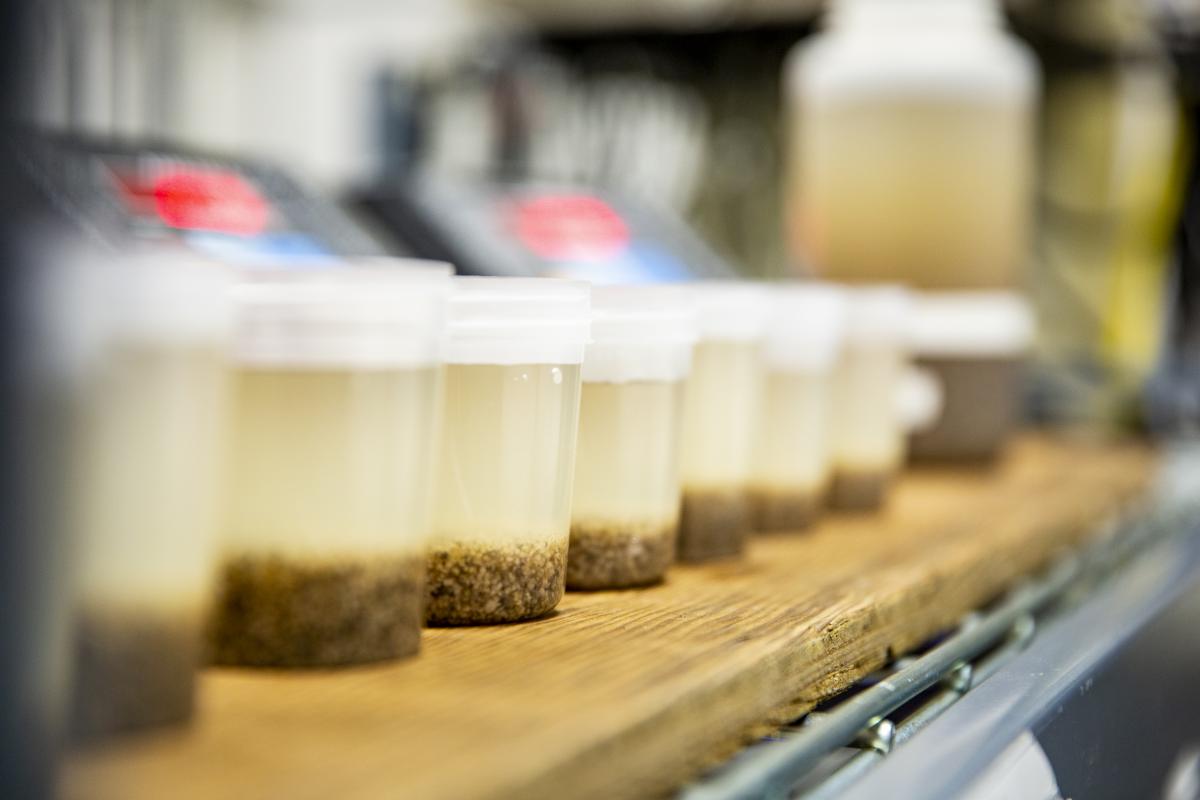 Currently employed in only about 20 treatment plants worldwide, the new technology the researchers are piloting utilizes a treatment process called granular activated sludge, which has been shown in some cases to save 75% of the space and 25% of the energy of conventional systems.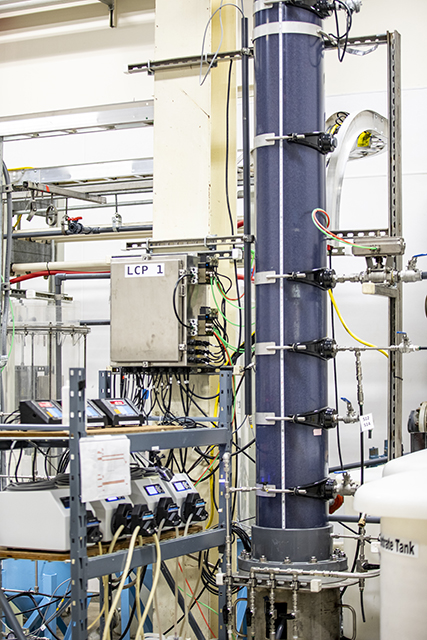 "The technology can address some of the energy demands, and quite importantly reduce the footprint," says Winkler. "It would be a paradigm shift in wastewater treatment."
The granular sludge system can complete various steps in the treatment process in a single tank, which uses fast-settling bacterial granules to separate liquids from solids. Through a microbial process, the granules support both oxygen rich and oxygen depleted environments in one tank, requiring less energy to recycle and pump flocs from tank to tank.
"Granular sludge is the hottest item in the wastewater treatment field now," Stensel says.
The UW researchers are working to advance the new technology in existing continuous-flow systems, such as the ones at King County. Rather than build expensive new treatment plants or decommission existing facilities to upgrade equipment, they are piloting a retrofit scheme at the West Point Treatment Plant.
"This is a totally innovative process scheme," Stensel says. "It has never before been tested in a retrofit."
To retrofit the treatment plant, the researchers are essentially adding granular sludge to the existing conventional floc treatment system in a process called bioaugmentation. Combining the two treatment methods is beneficial, as the bacterial flocs, which settle like a blanket, capture smaller particles compared to the granules. The fast-settling granules, which are not as tightly interlocked, allow more space for nutrient-removing bacteria to grow.
"Granules are special because they grow organisms in a dense biomass that can oxidize ammonia and remove nitrogen," says Armenta. "Granular sludge is therefore a solution for removing nitrogen without bigger tanks."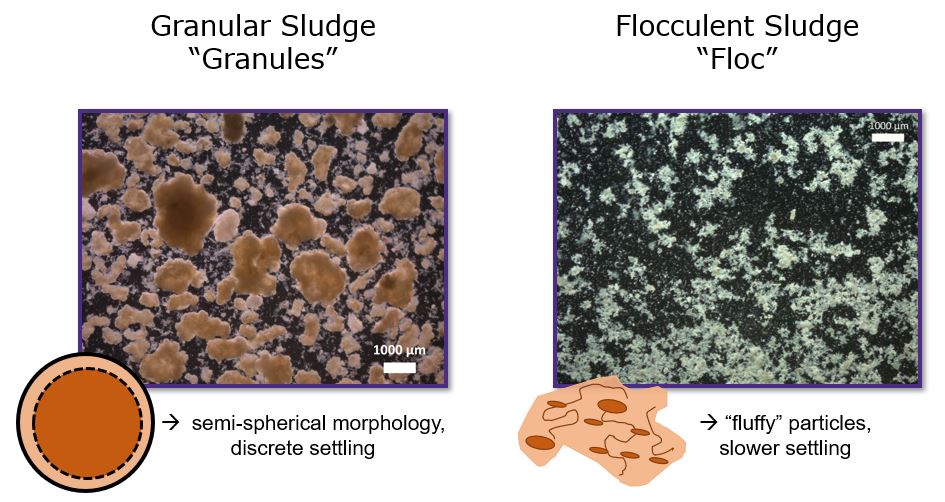 Promising pilot
A major component of the pilot project was installed in September at the West Point Treatment Plant, enabling the integration of the new granular sludge technology with the existing system.
The researchers will continue testing the pilot system during the coming year, together with the company Ovivo, which is working to commercialize the technology. They are also partnering with the Los Angeles County Sanitation District, as officials there are interested in implementing a similar system.
"It is unique that King County allows us to test these technologies, but it enables us to move forward with exciting, game-changing ideas and see if they are possible in practice," Winkler says.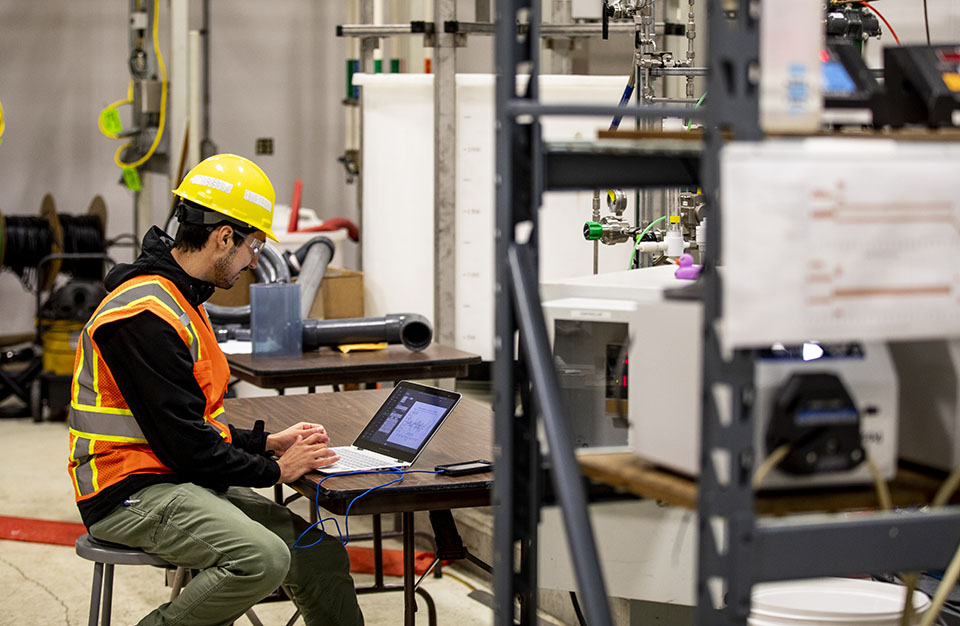 King County Fellowship Program
The regional provider of wastewater treatment for the Seattle metro area, King County has been heavily involved in the project by not only constructing and operating the pilot plant, but also funding a graduate student to work on implementing the innovative technology.
For the past 27 years, King County has partnered with UW CEE by financially supporting graduate students to work on wastewater treatment projects. Since 1992, the King County Graduate Student Research Fellowship Program has enabled 26 students to work on projects such as new treatment technologies, water reuse, digestion of waste to energy and removal of micropollutants harmful to aquatic life. Recent participants include Bryce Figdore (Ph.D. '17), Aparna Garg (MSCE '17), Kota Dan Nishiguchi (MSCE '19), John Carter (BS '18) and Shannon Cavanaugh.
Originally published December 17, 2019