By Brooke Fisher
July 6, 2020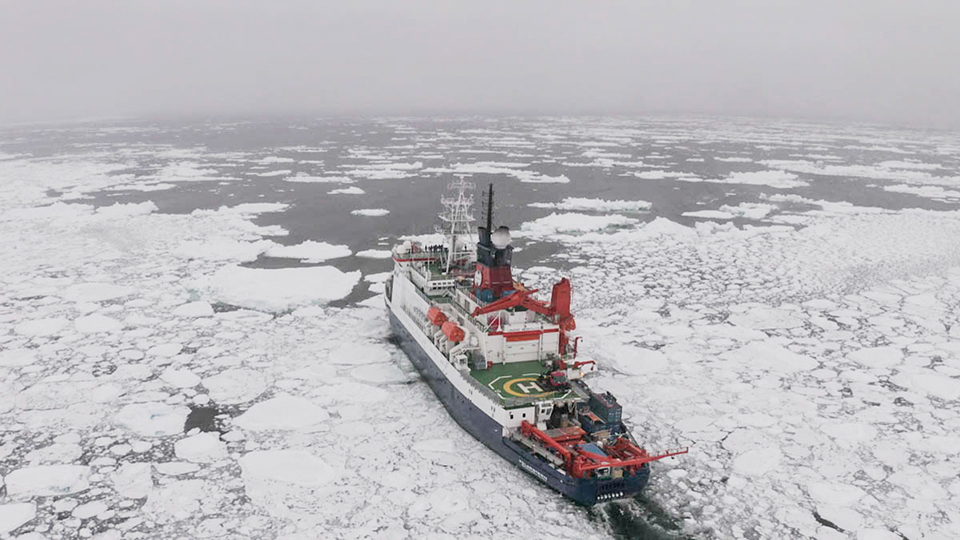 Participating in the largest polar expedition in history sounds like the adventure of a lifetime. And so far it is, according to CEE alumna and UW Applied Physics Lab postdoc Madison Smith (Ph.D. '19), who has safely arrived at the German research icebreaker Polarstern, where she will be conducting research for several months as part of the MOSAiC expedition, the first year-long expedition that is exploring the Arctic's climate system with the goal of advancing climate change research.
Despite a delayed arrival date and altered logistics as a result of COVID-19, Smith arrived aboard the Polarstern in June, as part of the fourth leg of researchers. Leading up to this, she traveled from the United States to Bremerhaven, Germany, in late April, where she completed a mandatory two-week quarantine. Since an aerial transfer to the research vessel was no longer possible due to global travel restrictions, Smith and her fellow researchers and crew members boarded two German vessels that were authorized to transport them, along with cargo and provisions, to the Polarstern, which unexpectedly had to depart from its research station to meet the incoming scientists before returning to the sea ice to continue the expedition.
Update from Madison: Mid-July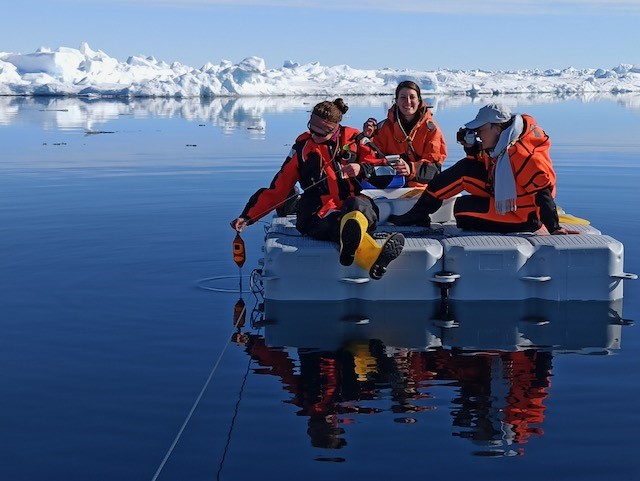 "We're now in the full swing of our summer measurement program to understand changes across the Arctic sea ice and climate system. Even in the summer in the Arctic, the weather can vary a lot - but that includes beautifully sunny, calm days! We took advantage of such a day recently to make observations in leads (or large openings) between the ice. Heat from the sun can build up in leads, leading to an acceleration of ice melt locally. Capturing the evolution of leads around our floe is one of my priorities for my fieldwork this summer."
Smith is part of the sea ice team that is studying how sunlight is reflected, transmitted and absorbed by the melting ice cover. With ice becoming thinner, the researchers speculate that sunlight is a substantial contributor to the warming of the ocean. Smith will be working aboard the Polarstern for about 2.5 months; she anticipates returning home in early September after being away for more than four months.
About the expedition
The year-long MOSAiC expedition, led by the Alfred Wegener Institute's Helmholtz Centre for Polar and Marine Research, is more than halfway through after the Polarstern set sail from Tromsø, Norway, in September 2019. Intentionally trapped in sea ice, the Polarstern is a drifting research platform from which scientists have set-up a complex network of measuring stations on the surrounding ice.
The international collaboration involves more than 300 researchers from 20 countries. Despite unexpected delays and altered logistics due to the pandemic, the expedition is still expected to conclude in October 2020.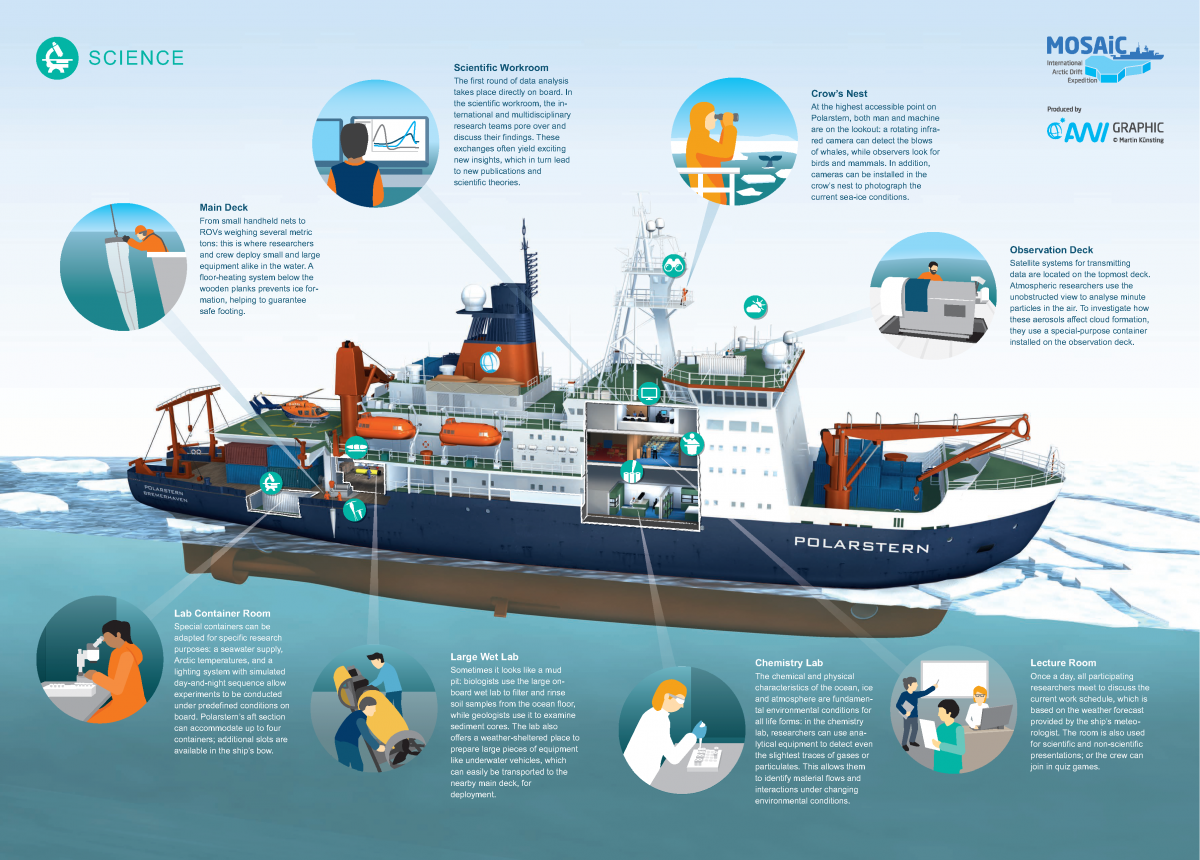 Learn more