Brooke Fisher
Photos by Mark Stone / University of Washington
During a summer internship, CEE undergraduate Bailey Griffin gains hands-on experience working on light rail
One day in the near future, light rail will run from Seattle through Bellevue's new Spring District. And BSCE undergraduate Bailey Griffin will know that she played a small part in the process, thanks to a summer internship.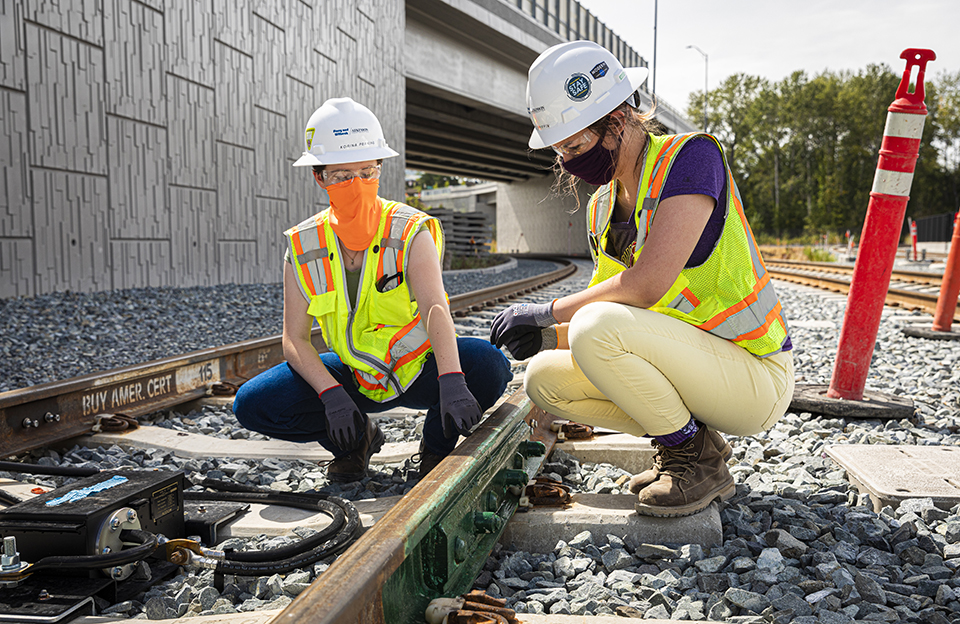 "I understand more about construction operations now than I have at any other point," Griffin says. "Especially with light rail, I didn't know much about the technical details of mass transit projects."
This past summer, Griffin interned for 10 weeks with heavy civil construction company Stacy and Witbeck, where she worked on the 1.7-mile section of light rail that extends from downtown Bellevue to the Spring District, a new transit-oriented development that is under construction. Sound Transit's East Link Extension project to connect the Eastside with light rail is slated to begin operations in 2023.
Entering her senior year this autumn, this is Griffin's third summer internship. The past two summers, she interned with construction companies on various projects—from working in an estimating office in Vancouver, Wash. to marine construction in Anchorage, Alaska. Working on light rail, however, was her favorite project so far.
"I find it interesting on a technical level and as someone who uses public transit, I find it exciting," Griffin says. "It has a big impact on the city."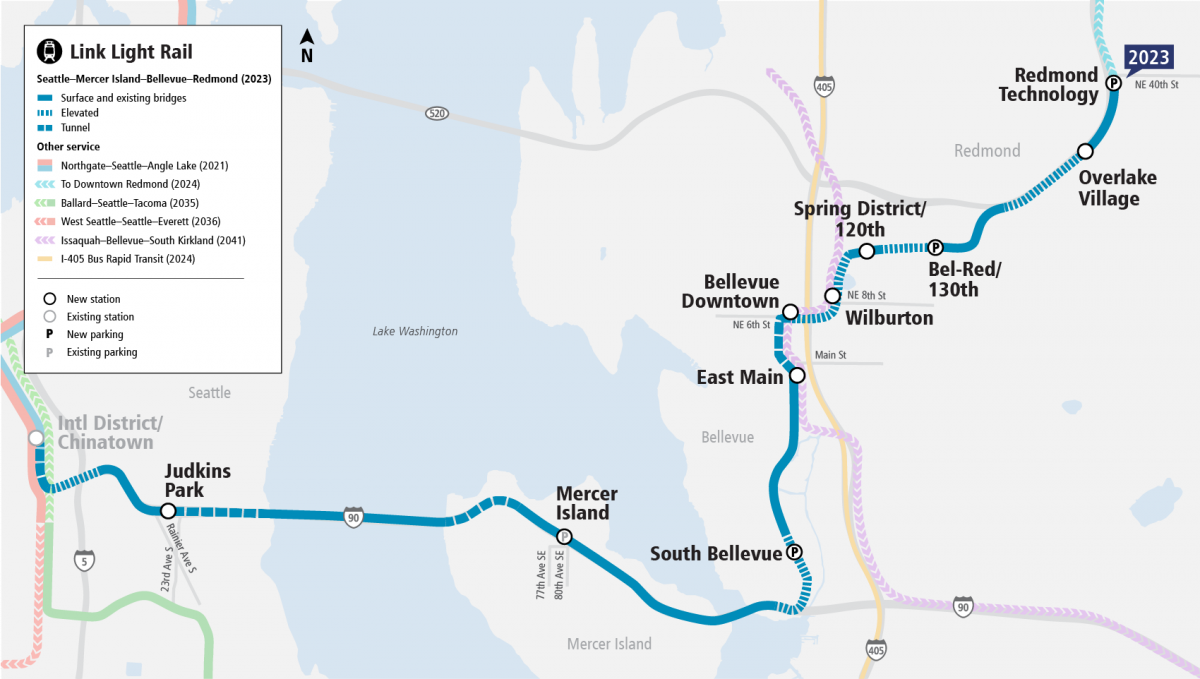 On-the-job experience
Shortly after the end of spring quarter, Griffin pulled out her steel toe boots and prepared for the first day of her internship. She worked on-site in Bellevue, splitting her time between the office and construction site. One of three summer interns, Griffin worked closely with a lead engineer who oversaw various aspects of the infrastructure for the rail line.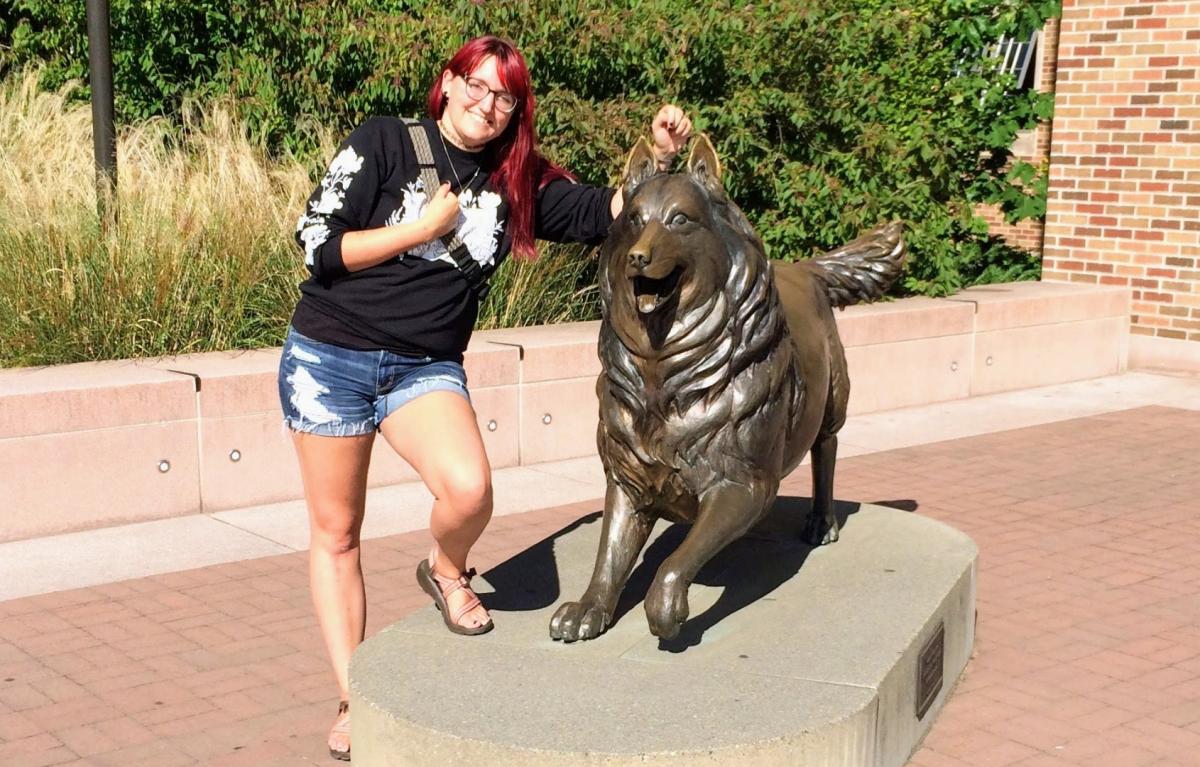 On a typical day, Griffin started the morning working in the office, where she gathered and processed information for various documents and designs required by Sound Transit. While updating design specifications, she also got hands-on experience using construction software such as Bluebeam. Later in the day, Griffin headed out to the construction site where she shadowed field engineers to learn about daily operations. While in the field, she also completed various projects, such as calculating costs and estimating materials for upcoming work.
"I've gained a lot of new technical skills and have gotten to use equipment that I haven't used before," Griffin says.
Throughout the internship, Griffin also worked to get up-to-speed on technical topics and balance information from multiple parties.
"Construction has so many parties involved, there is a lot of room for something to be miscommunicated," Griffin says. "There is so much to learn about and to be confused about. This keeps the work interesting and challenging, and confusion is part of the learning process."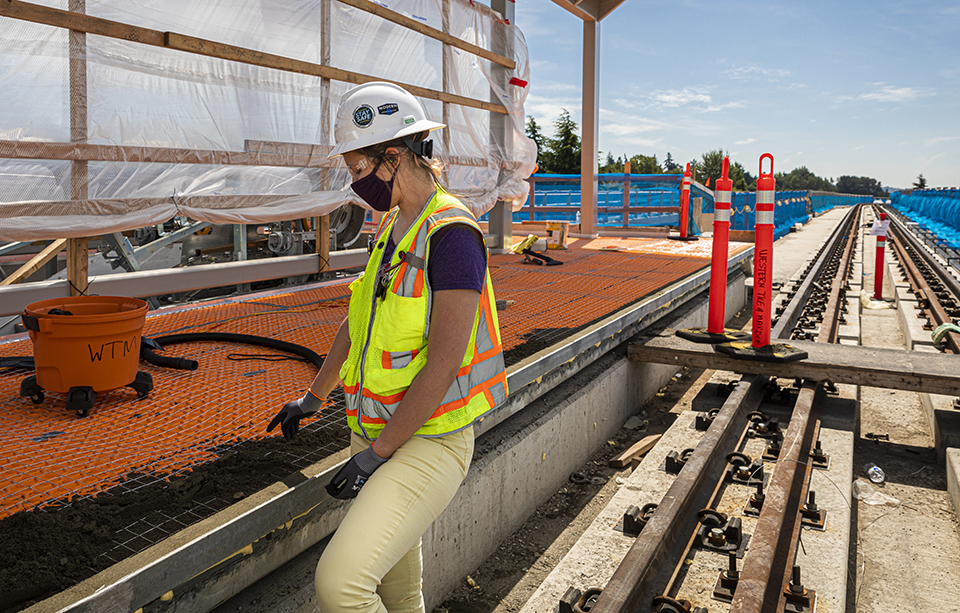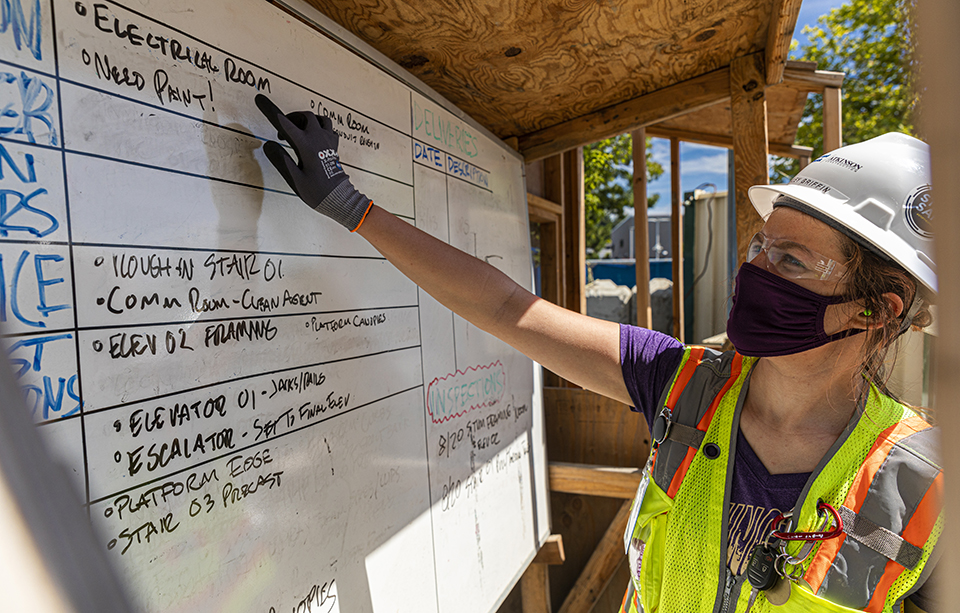 An aspiring engineer
Ever since high school, Griffin has aspired to become an engineer after she job shadowed her aunt, who is an electrical engineer in the Seattle area.
"I got to see how she solved problems with logic and passion," Griffin says. "The thing that drew me in is that engineering is a part of her identity, not only a job. She's so excited about her work, it's a part of who she is."
For Griffin, who grew up in a small town in north-central Washington, internships have provided valuable insight into the world of engineering. Also valuable has been her involvement in the Washington State Academic RedShirt (STARS) program, which helps prepare highly motivated engineering students from first-generation and underserved backgrounds for college-level courses by offering mentoring and additional academic support.
After graduation, Griffin hopes to continue working on mass transit projects as a licensed engineer. She wouldn't mind spending a few years in New York City working on the largest rapid transit system in the world before eventually settling in Seattle.
"There's a lot of light rail work happening here, it would be cool to be involved in the development of this city that I love very much," Griffin says.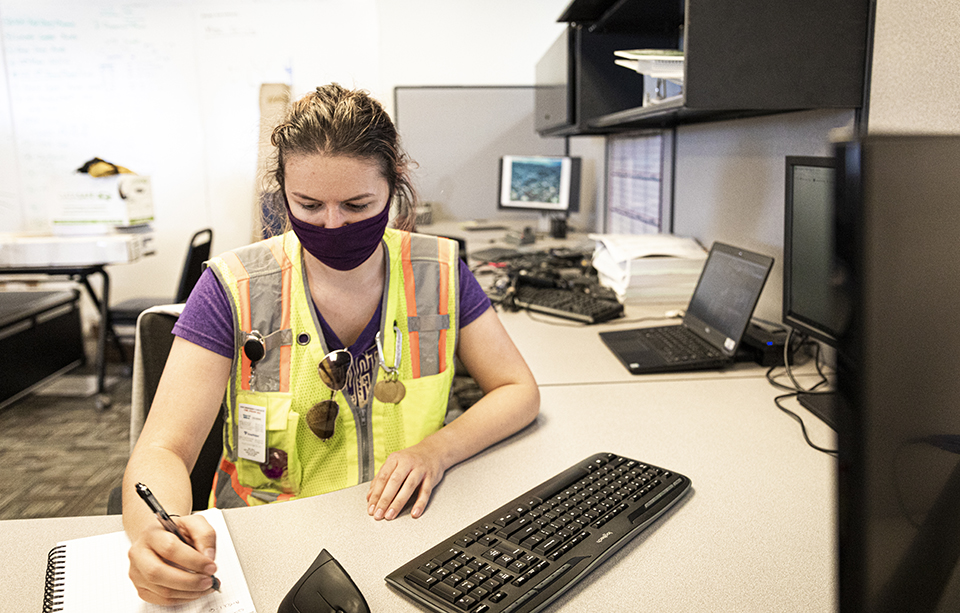 Undergraduate internships during COVID-19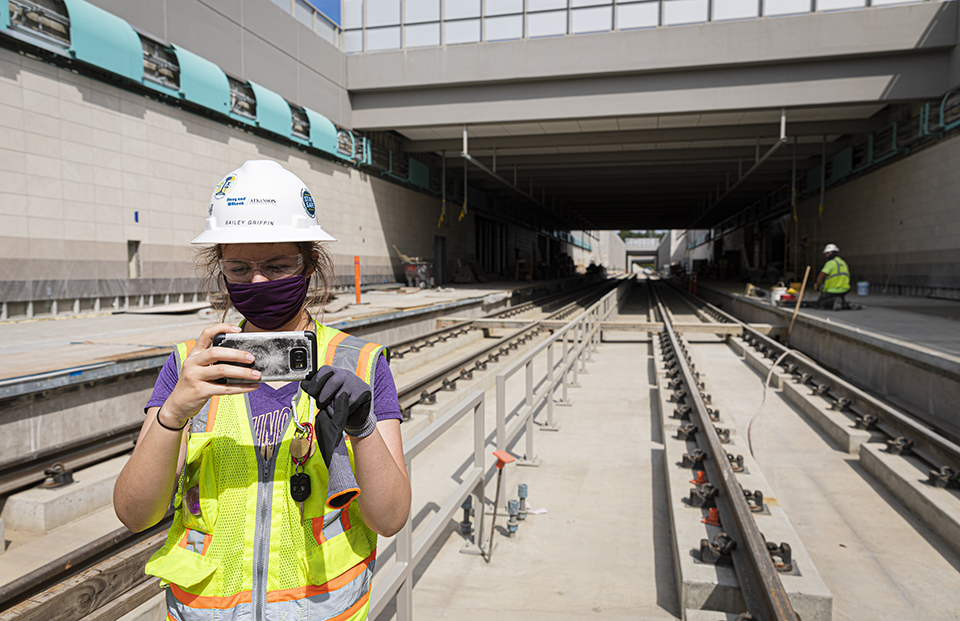 Considered essential work, many construction internships were able to continue during the summer, allowing CEE students to enjoy a somewhat normal internship experience. Although many construction sites were shut down in March due to COVID-19, most heavy civil construction projects were allowed to restart in April and May, following collaborative work between industry and government to implement safety standards.
"The construction industry, in particular, underwent a massive effort to put in place health and safety protections, allowing our students to get a full internship experience," says professor Steve Muench. "We are very grateful to the industry for this effort and commitment to interns."
Although few internships were canceled in the construction sector, other areas were more affected. Overall, there was a 40% reduction in internships due to COVID-19 compared to the previous year, due to fewer internships offered and internships that were canceled. About one-third of internships that did take place were altered in some way, such as reduced hours or transition to virtual work.
Watch more videos
Find more videos about our students' internship experience on the CEE YouTube playlist.
Originally published October 19, 2020