November 20, 2020
From a lack of irrigation information to nonexistent flood forecasts, CEE professor Faisal Hossain has not only identified what could be called an information drought in many countries, but he has spent much of his career working to remedy the situation.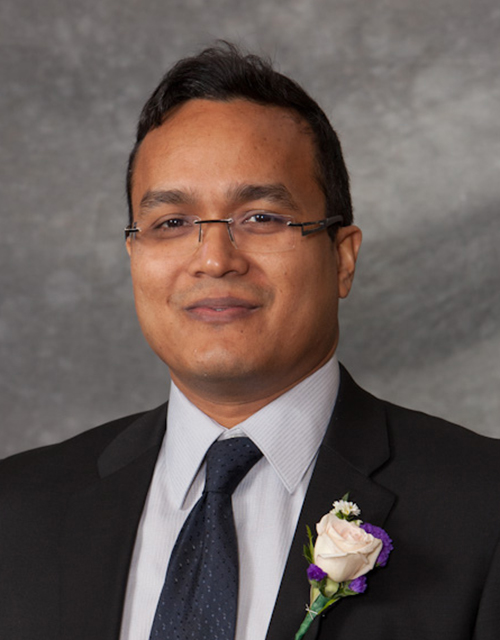 In recognition of Hossain's efforts to advance access to information about water resources, which has helped improve water, food and energy security in many countries, he has been awarded the prestigious 2020 International Award from the American Geophysical Union (AGU).
"Only after coming to UW did our international work and its impact accelerate and expand in all directions because of the phenomenal encouragement, expertise and support that I received all over campus," says Hossain, who joined UW in 2014. "I really attribute this 'acceleration of international impact' to something that is uniquely a 'Be Boundless' and Husky thing."
The annual award recognizes a scientist who has made outstanding contributions to furthering Earth and space sciences and who has used science to help benefit developing nations. Hossain will be formally recognized during AGU's virtual fall meeting in December— if there wasn't a pandemic, he would sport a tuxedo.
"The International Award is one of the highest honors given by the AGU. Faisal is recognized for his career-long commitment to bringing lab-based innovations to bear on the lives of people facing real challenges such as food security," says College of the Environment Dean Lisa Graumlich, who put Hossain's nomination forward. "The Awards Committee was especially impressed with Faisal's ability to scale solutions from applications that help individual farmers on a day-to-day basis to planning tools for entire regions. And, best of all, students are involved at all stages of these projects."
Utilizing satellite and weather model data, as well as low-cost technology such as ground monitors, Hossain and his research team have developed and implemented various advisory and monitoring systems tailored to the needs of specific countries. In Bangladesh, his team introduced a new type of flood forecasting system that has been serving more than 80 million people since 2014. His research group also began helping the Pakistan Government with comprehensive groundwater monitoring in 2016, which has benefited 100 million people in the Indus Basin through more informed water management.
To address food security, Hossain implemented a cellphone based irrigation advisory system for farmers in Pakistan in 2016. To help conserve water and improve crop yield, information is delivered to farmers' cellphones regarding how much to water a specific crop at a given location and growth stage. Initially tested with 700 farmers, the system was later expanded to 10,000 farmers and is now being used by 100,000 farmers.
Building off of the success of the Pakistan system, Faisal's team adapted it to the needs of farmers in both India and Bangladesh, where marginal farmers grow a wider variety of crops on a much smaller scale. In 2018, the researchers introduced a smart technology farmer irrigation solution called the Provision of Advisory for Necessary Irrigation (PANI), which uses inexpensive and low-power ground sensors to collect information specific to each plot of land, which is combined with satellite and weather model data to generate irrigation advisories. These are sent to more than 1,200 farmers in both India and Bangladesh via mobile phone. The Asian Development Bank is currently exploring financing options to enable the system to reach three million farmers.
Looking to the future, Hossain has already started expanding his international research efforts to the Nile river countries of Egypt, Sudan and Ethiopia, as well as Vietnam. And, it likely won't be long before more countries are added to the list.