June 23, 2021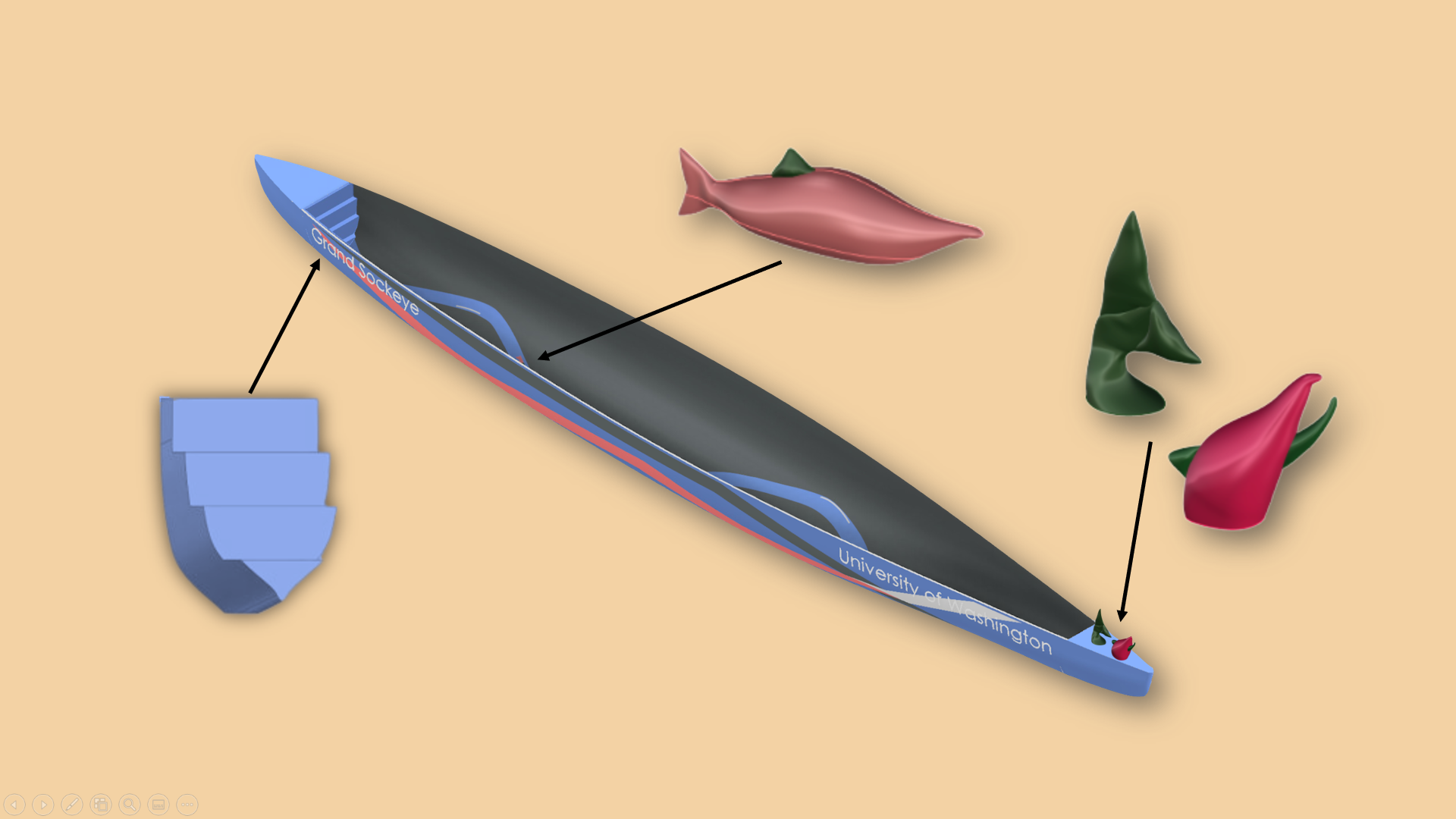 Nothing can sink CEE's Concrete Canoe Team — not even the fact that they weren't able to build a canoe this year. Despite an unusual competition year, the team took first place in the ASCE Pacific-Northwest Student Conference in April 2021.
Update: Concrete Canoe Team takes third place at nationals!
Congratulations to the Concrete Canoe Team for winning third place overall at the national competition held June 25-27. The team won fifth place for their technical proposal, first place for their technical presentation and sixth place in the enhanced focus area report (a new element in this year's virtual competition).
"The team is extremely proud of this achievement, as this is the highest finish ever by a UW Concrete Canoe team at the national level," says co-captain Neil Gromlich.
Hosted by the University of Washington, the virtual competition was the first in two years, after the 2020 competition was canceled due to COVID-19. Due to the inability for teams to safely gather together, the 2021 competition was conducted entirely online.
"A lot of our work in Concrete Canoe is hands-on, which is a way for newer members to join and get engaged in our club," says co-captain Shu-Ki Chan. "Without that, it was much harder this year."
Historically, the competition entailed competing in four categories. This year, however, since teams weren't required to construct canoes, and there weren't canoe races, there were fewer categories. In addition to the technical design paper and oral presentation, the competition organizers added a new category: an enhanced focus area report.
"We knew this year with COVID-19 was going to be a toss-up and that most of our innovative strategies and paddling prowess were neutralized. However, the team went above and beyond expectations and continued to impress in every turn," says co-captain Neil Gromlich. "Hearing our name called for first place was easily one of the most rewarding experiences in my collegiate career."

A winning design
This year, since the team wasn't able to build a physical canoe, they focused their efforts on designing and modeling a canoe as well as planning and organizing the construction process. As usual, the team selected a theme that is reflected in their design. They decided to draw attention to an issue that civil engineers encounter in their work: infrastructure that interferes with natural salmon habitat.
"We wanted to expand on this topic and reach out to the community with our theme," Chan says. "Dams are useful and provide power in the Pacific Northwest, but they do block the salmon passage; even though there are salmon ladders, they are not the best solutions."
The team named their canoe Grand Sockeye, which combines Grand Coulee Dam with Sockeye salmon. The aesthetic design of the canoe features 3D elements, including a salmon ladder on the interior.
For the new competition category, the enhanced focus area, the team undertook the development of a computer model that estimates various properties of concrete including compressive strength. The idea emerged because teams typically formulate and test concrete mix designs for their canoe in a lab setting. By enabling concrete properties to be estimated remotely, the team hopes to eventually reduce material costs and save time.
"That was the big innovation this year," says Gromlich. "It's at least another year or two in the making."
Virtual teamwork
As in previous years, the team started meeting in September — although this year they held online meetings only. Around 30-40 students participated, which is fewer than past years. Anticipating that member retention may be a challenge, the team captains implemented weekly office hours, called Team Time, to encourage members to meet in a virtual space at a set time in addition to weekly online team meetings. The team captains also developed a leadership structure to encourage more mentorship among members as well as engage newer members.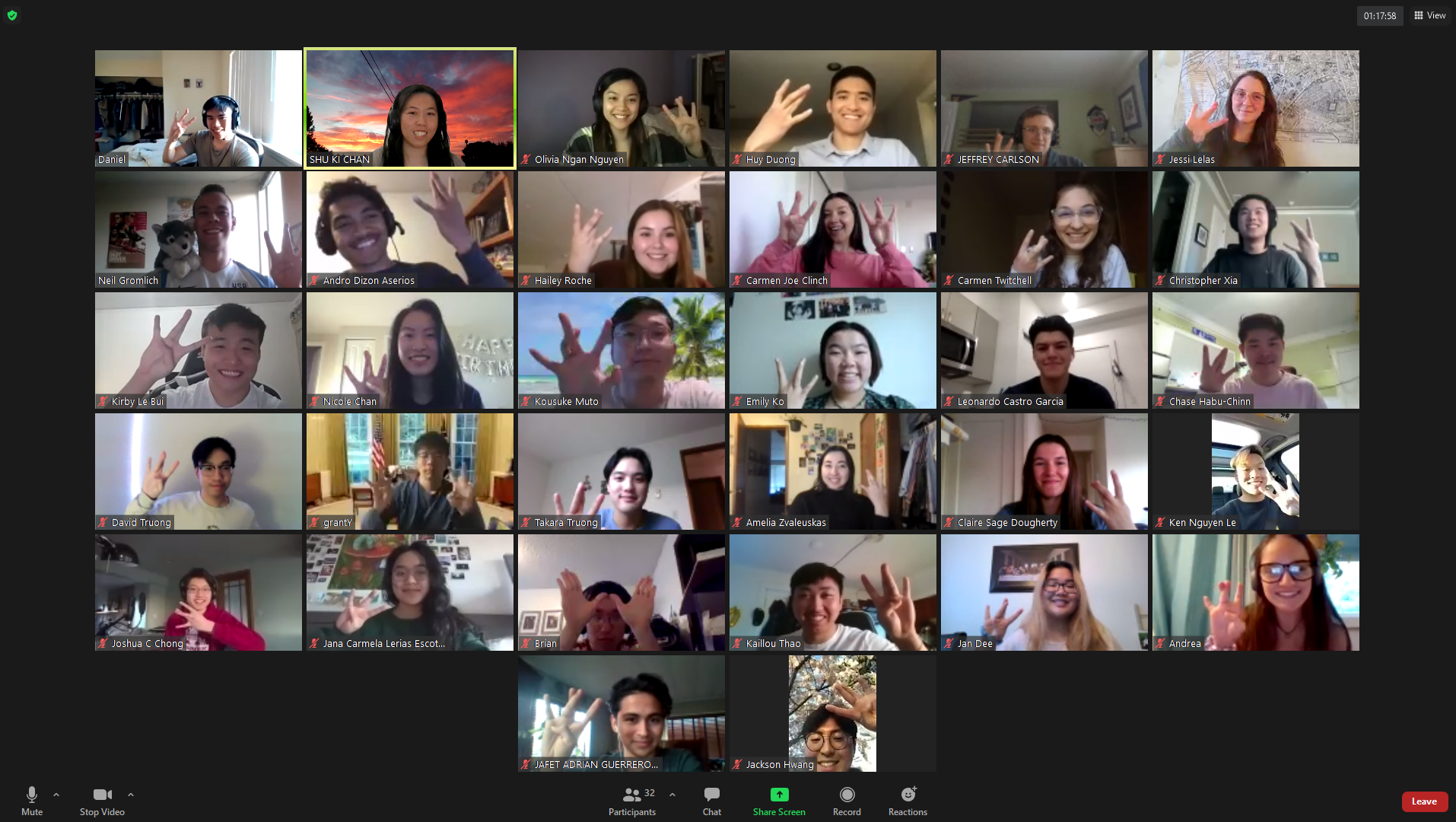 Additionally, since the last in-person competition was two years ago, the captains realized that the team was in danger of losing valuable knowledge from lack of hands-on activities. Only three people on this year's team, for example, had ever been to an in-person concrete canoe competition.
"We worked really hard to create a lot of databases and documents for next year's team," says Gromlich. "Instead of passing information by word-of-mouth, we wanted to make sure it's written down."
Next up: nationals
The CEE Concrete Canoe Team will represent the Pacific Northwest Student Conference at the virtual ASCE Concrete Canoe Competition Society-wide finals to be held June 25-27, 2021, hosted by the University of Wisconsin-Platteville.