July 26, 2021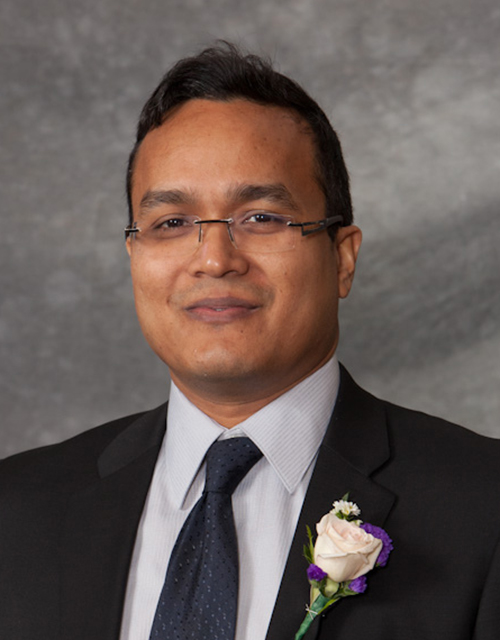 In recognition of his work to improve lives around the world by utilizing atmospheric science, CEE professor Faisal Hossain has been selected as a fellow of the American Meteorological Society (AMS). Bestowed to about .2% of AMS members per year, the honor is reserved for those who have made "outstanding contributions to the atmospheric or related oceanic or hydrologic sciences or their applications during a substantial period of years."
"It is very gratifying to see that AMS has recognized this body of work, which aims to modernize many aspects of our civil engineering profession for the 21st century," says Hossain. "Although I am a civil engineer by training, I have long argued for our engineering profession to leverage the advances made in meteorological science and modeling to improve design, resilience and operation of civil infrastructure and to innovate our resource management systems for food, water and energy."
By combining earth science discoveries with engineering technology, Hossain is committed to making access to information about water a fundamental right for all humans and nations. He has helped improve water, food and energy security in several Asian nations by developing advisory and monitoring systems tailored to the needs of specific countries. To do so, he utilizes satellite remote sensing, numerical weather prediction and physical land surface modeling.
"It is clear from his accomplishments that his linkage between meteorology and water resources has been international in scope and very impactful to society. Indeed, his achievements document the value of interdisciplinary work, with our field of meteorology playing an integral role," according to a nomination letter.
Specific achievements include working with the Bangladesh Water Development Board to implement a high-resolution flash flood forecasting system that has served more than 80 million people since 2014; the implementation of a cellphone-based irrigation advisory system for farmers in Pakistan in 2016 that is now being used by more than 100,000 farmers and has also been adapted to the needs of farmers in India and Bangladesh; and investigating the cooling of the Mekong River as a result of hydropower dam operations, which has the potential to impact the supply of fish and rice in countries such as Cambodia.