Brooke Fisher
June 27, 2022
Although much of what he researched is practically invisible to the eye — air pollution particles 30-700 times thinner than a strand of human hair — Professor Tim Larson's contributions to the field of environmental engineering can be easily seen.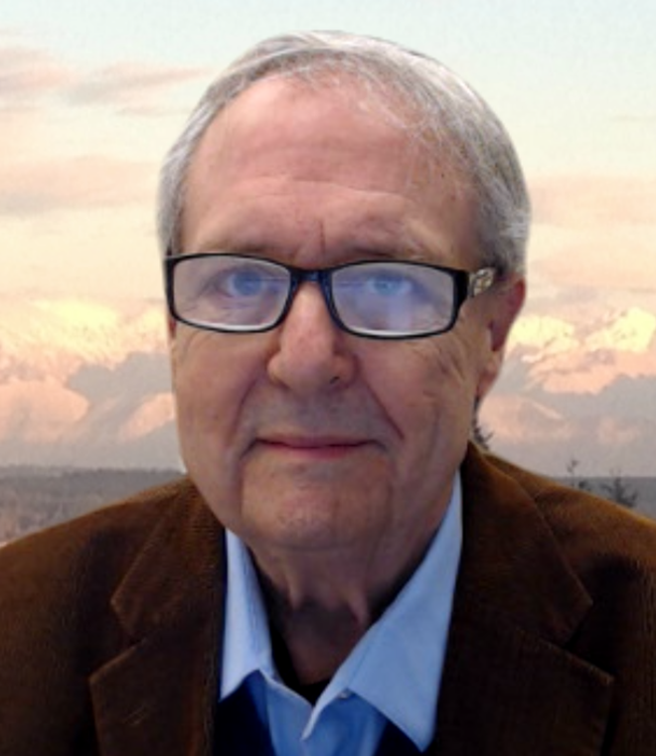 From helping set federal government air pollutant standards to identifying the previously unknown footprint of air pollution near airports, Larson helped advance the field of air pollution research throughout his career.
After 39 years as a faculty member in UW CEE, with an adjunct appointment in the Department of Environmental & Occupational Health Sciences, Larson retired in mid-June. He has technically been with the university even longer, having undertaken his graduate studies in UW CEE in 1970 followed by several years as a researcher.
"I'm grateful to have been part of the university for so long, it's a great job and department." Larson says. "My words of wisdom are to do what you find interesting and keep at it."
During his time in the department, Larson served in a number of leadership positions — he co-directed the online Master of Science in Civil Engineering: Energy Infrastructure program, was associate chair twice and interim department chair three times. He also taught courses on air pollution control and air quality modeling.
Larson first became aware of environmental issues as an undergraduate student at Lehigh University in Pennsylvania, where he could visibly see industrial pollution in the local river caused by a nearby steel mill. After graduating with a bachelor's degree in chemical engineering, Larson worked for the U.S. Public Health Service (the precursor to the Environmental Protection Agency (EPA)), where he was first introduced to the field of air pollution. After two years, he headed to the West Coast for graduate school, earning both his master's and Ph.D. degrees at the University of Washington.
Setting standards: Working with the EPA
Throughout his career, Larson not only specialized in air quality research — he was part of numerous EPA committees that worked to determine the health outcomes of various air pollution exposures and pushed for more stringent standards.
When Larson first got started in the field, there were large gaps in knowledge about the impacts of air pollution on human health. The Great Smog of London in 1952, which was caused by industrial pollution and resulted in thousands of deaths, sparked much interest in the topic, Larson says.
"That event got the Public Health Service to start working on these standards for air quality. We've come a long way since then," Larson says.
For more than 30 years, Larson served on the EPA Advisory Council on Clean Air Compliance Analysis, where he helped review the latest scientific literature related to clean air standards. Every five years, the committee reviewed data for each known pollutant.
"We were always looking at the updated science," Larson says. "As you may expect, every time we made it more stringent since more was known."
A notable accomplishment during Larson's work with the EPA included establishing standards for fine particulate matter (PM2.5), which are small particles in the air that can cause adverse health effects at high levels. At about 2.5 micrometers in diameter, they are 30 times smaller than a strand of human hair. Helping to inform this effort, Larson worked with colleagues on a 10-year public health study that correlated PM2.5 exposures with cardiovascular diseases such as stroke.
"It took almost 10 years before we could convince the EPA to form PM2.5 standards. We slowly guided them and were lobbying for it for a decade," Larson says.
More recently, Larson's work has focused on setting the groundwork to regulate even smaller particles, called ultrafine particles. At less than 0.1 micron in diameter, ultrafine particles are 700 times thinner than the width of a human hair. Researchers are currently investigating the effect of ultrafine particles on various health concerns such as Alzheimer's, dementia and even cancer, says Larson.
"We aren't going to find that ultrafines are good for you," Larson says. "When the particles are that small, they can go through membranes into your brain and are not recognized by the body."
Research highlights
One early, and memorable, air pollution research project that Larson worked on led to Washington State being one of the first states to adopt a wood stove burn ban in the late-1980s. To inform the issue, Larson worked with a local air pollution agency to study small particles caused by wood-burning smoke and map the pollution in the city. The researchers also investigated the number of emergency room visits related to asthma.
"We found smoke concentrations in valleys and it pooled at the bottom of hills. It was a big deal at the time," Larson recalls. "Eventually, the EPA got involved and set standards for certified wood stoves."
Another breakthrough, in more recent years, was working on research that identified the previously unmeasured footprint of aircraft-originating air pollution. In collaboration with researchers at UW and universities in California and Massachusetts, Larson discovered a way to distinguish air pollution originating from aircraft from other sources, such as freeway traffic. The researchers are now working to unravel public health concerns, such as how the particles may infiltrate schools located near airports, and explore mitigation measures.
Retirement plans
Larson won't simply vanish into thin air — although that may be fitting. During retirement, he will continue teaching several online courses. He also plans to keep researching ultrafine particles, possibly joining forces with other universities throughout the United States to work on a more systematic study.
He also hopes to travel with his wife, Donna — perhaps to France. And he looks forward to playing golf and spending time with his grandchildren.