September 14, 2022
With a variety of academic and industry experience — as well as a background in hydrology — Professor Bart Nijssen is well-prepared to take the helm of the department.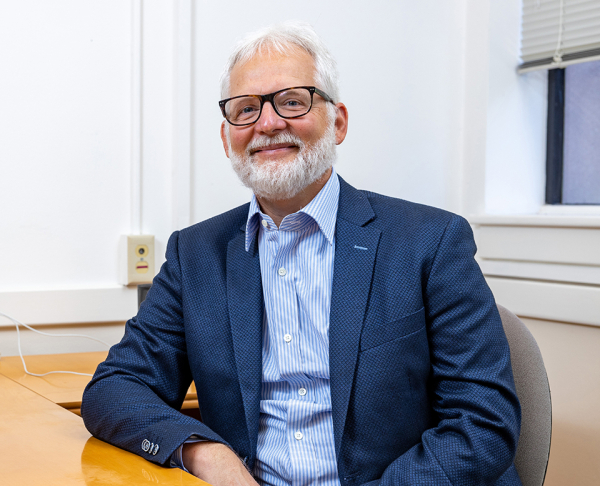 "What excites me about the position is that we have a talented and collegial community of both staff and faculty that I will continue to work with," says Nijssen, who also holds the title of Allan & Inger Osberg Professor. "And there are many opportunities for the civil and environmental engineering department to shine."
Nijssen's five-year appointment as Chair started September 1. He succeeds former Chair and Professor Laura Lowes, who led the department starting in 2017.  
Originally from Holland, Nijssen grew up in the region's oldest city, Nijmegen, near the German border. He relocated to the United States in the 1990s and first joined UW CEE as a graduate student, earning his Ph.D. in 2000. Nijssen previously earned a master's degree in Tropical Land and Water Management from Wageningen Agricultural University in the Netherlands.
"The field touched on a large number of subjects, so it was water resources, but also soil science, engineering and meteorology," Nijssen says. "The large variety of practical applications, as well as the ability to travel overseas for tropical water management, appealed to me."
Having worked at two universities as well as a renewable energy start-up, Nijssen brings a variety of experience to his new role. After graduating with his Ph.D., Nijssen relocated to Tucson, Arizona, where he was an assistant professor at the University of Arizona in the Departments of Civil Engineering and Engineering Mechanics, and Hydrology and Water Resources. After four years, he returned to Seattle and worked in private industry for five years as a senior vice-president at 3TIER, a renewable energy company started by UW graduates. His position entailed wind energy forecasting and modeling, as well as assessing the suitability of locations for renewable energy projects. In 2011, Nijssen returned to UW CEE as a research scientist, eventually becoming a faculty member in 2014.
During his tenure, Nijssen plans to build on the department's strong foundation, as well as support existing initiatives, including the work of the Justice, Equity, Diversity, and Inclusion (JEDI) Committee. Nijssen's immediate goals include finalizing a strategic plan for the department, working to increase undergraduate enrollment and rebuilding a sense of community in the department in the aftermath of COVID-19. He also hopes to highlight the important work of civil and environmental engineers in problem-solving challenges of the 21st century — such as climate change.
"Stories about climate change are front and center in the newspaper," Nijssen says. "There's a real urgency and I think civil engineering is the clear space where climate change solutions and adaptations find a home."
Nijssen will continue leading the UW Hydro | Computational Hydrology group and teaching. His research interests focus primarily on surface water hydrology, particularly climate change impacts on water resources in the Pacific Northwest. He also develops computer models that simulate the hydrological cycle.
Outside of work, Nijssen enjoys walking his dog, Jake, throughout the Wallingford neighborhood with his wife, Mary, who works in public health. He's also an avid reader and is known to have spent a year cycling throughout Europe.