June 10, 2019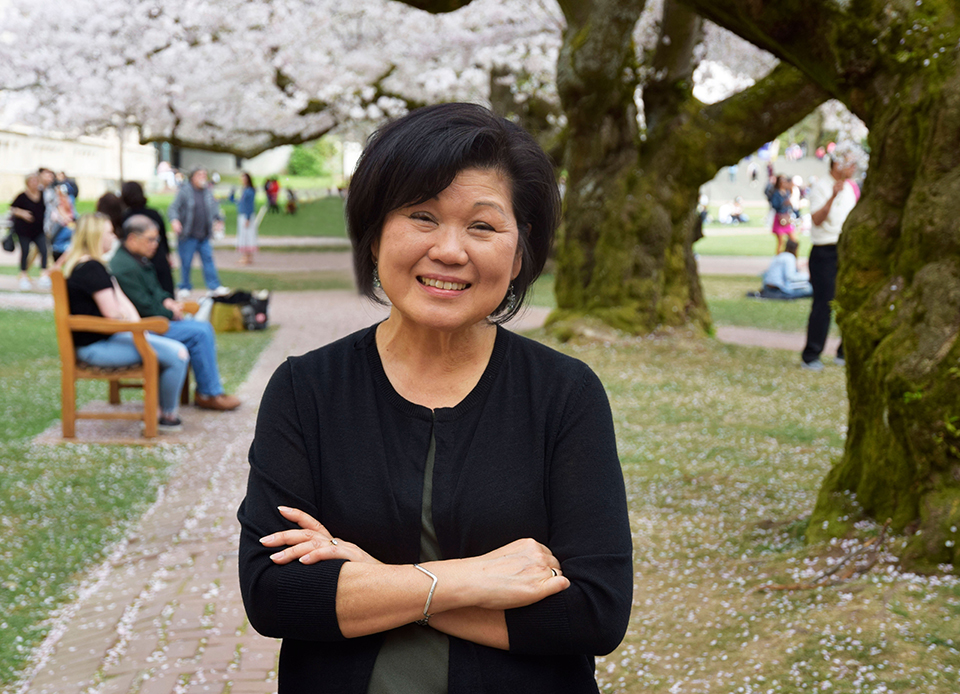 For three decades, undergraduate adviser Mariko Navin has guided students toward achieving their career-oriented goals. And now, she's heading off to pursue one of her own.
"I'm continuing the part of my work that I love the most – coaching, mentoring and creating opportunities for people to achieve what they want," Navin said.
Taking an "early retirement" from the university will allow Navin to focus on growing her business, Questte, which has been a side hobby for several years, working with adults who are going through life transitions.
During her 30-year career in higher education, Navin has spent all but seven years at the University of Washington. In addition to Civil & Environmental Engineering, she also worked in the Department of Economics and Information School.
When she joined the CEE department 13 years ago, Navin was the only undergraduate adviser. As the department has grown, she has strived to enhance the student experience and "facilitate a culture of caring." In addition to instigating a Welcome Day orientation event, she also grew the department's graduation celebration from a simple affair to a large celebration in the HUB Ballroom, which is enjoyed by hundreds of students and their families.
"When I go the extra mile, it can make a difference in students' lives," Navin said. "I hope I have had a positive impact on those I've had the opportunity to serve and meet along the way."
Accommodating the expanding interests of students was also a priority for Navin, who was instrumental in helping to launch the new Bachelor of Science in Environmental Engineering (BSENVE) degree program in fall 2017. From reviewing course offerings to recruiting students, Navin was a strong advocate throughout the lengthy process.
Realizing the importance of connecting students with industry representatives, Navin also founded the CEE Career Fair. Now in its 13th year, the annual event attracts more than 70 companies and up to 400 students.
"I will miss the students; I appreciate their hard work and the process of discovery," Navin said. "And I will miss the passions and dedications of the faculty, as well as colleagues who make everything happen."
In recognition of her efforts, Navin was honored last year with a UW College of Engineering Professional Staff Award. And although she will miss helping undergraduate students navigate the path of career discernment, Navin looks forward to applying her skills to a slightly different audience. And knowing her, they'll be well served.