By Brooke Fisher
February 23, 2023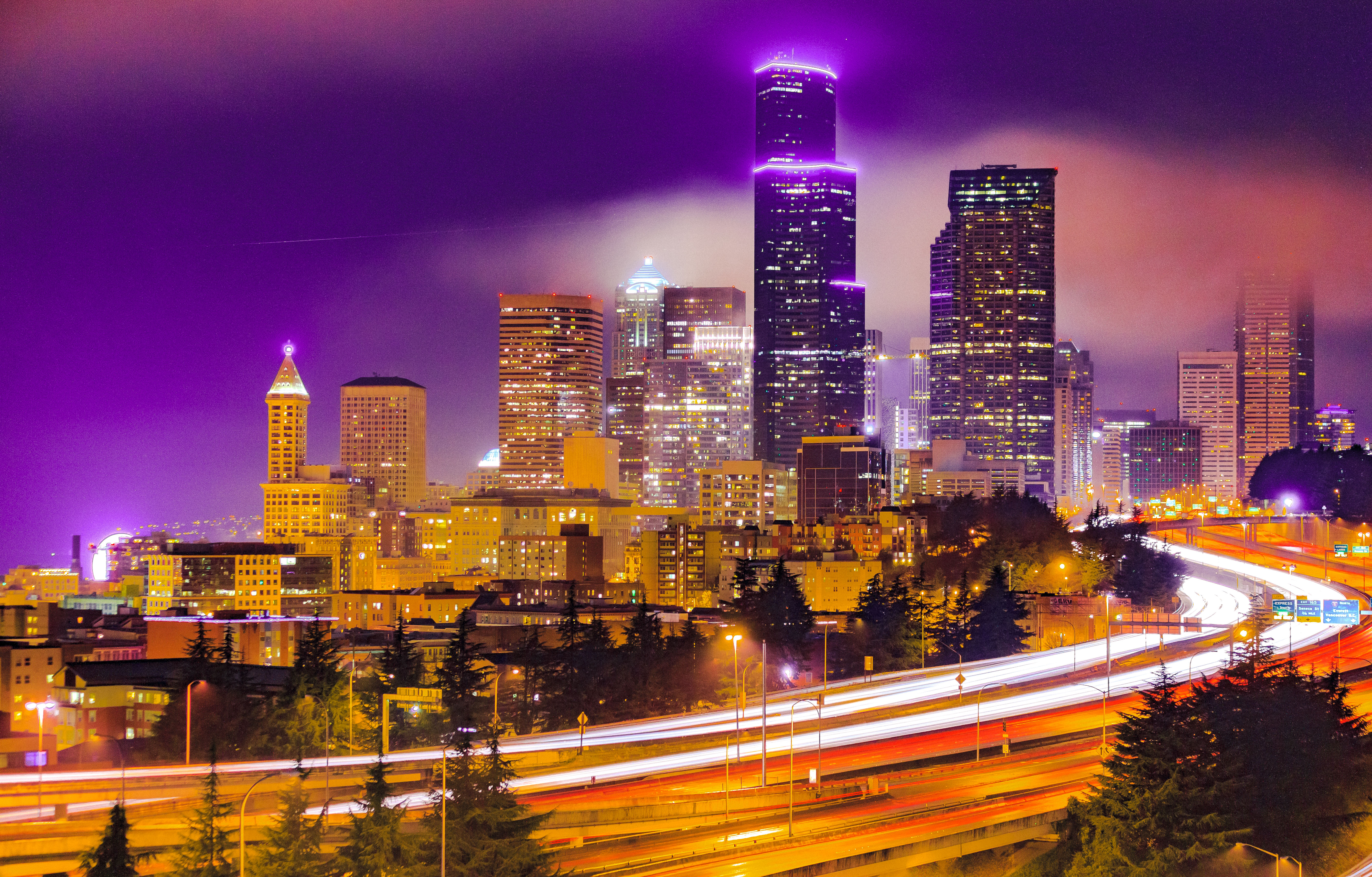 To continue and expand its important work to improve the movement of people and goods throughout the region, the Pacific Northwest Transportation Consortium (PacTrans) has received another green light: a $15 million renewal grant over the course of five years from the U.S. Department of Transportation (USDOT).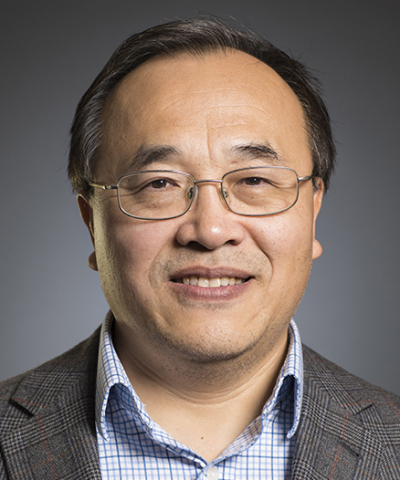 "We are grateful for receiving this new grant to continue our ongoing and new efforts in addressing the mobility challenges in the Pacific Northwest, from research, education and workforce development to outreach and technology transfer perspectives," says PacTrans director and CEE Professor Yinhai Wang.
Housed within CEE, PacTrans is one of 10 regional University Transportation Centers (UTC) across the U.S. As the UTC for Federal Region 10, PacTrans represents Washington, Oregon, Idaho and Alaska. In partnership with regional universities, PacTrans supports a variety of transportation research related to advancing mobility, including technology transfer, and education and workforce development.
The center's core focus will continue to be centered on mobility challenges related to the movement of people and goods throughout the region, with the addition of several strategic goals identified by USDOT. The center will work toward two overarching strategic goals: economic strength and global competitiveness. Secondary goals are equity, transformation and safety.
According to USDOT officials: "PacTrans will provide human-centered, purpose-driven, and science-based transportation research, technology development, and technology transfer for developing a safe, equitable, accessible, and sustainable transportation infrastructure."
The four core university partners are Portland State University, University of Alaska Anchorage, University of Idaho and Washington State University. The Northwest Indian College, which has six campuses in Western Washington, will also serve as an education and outreach partner.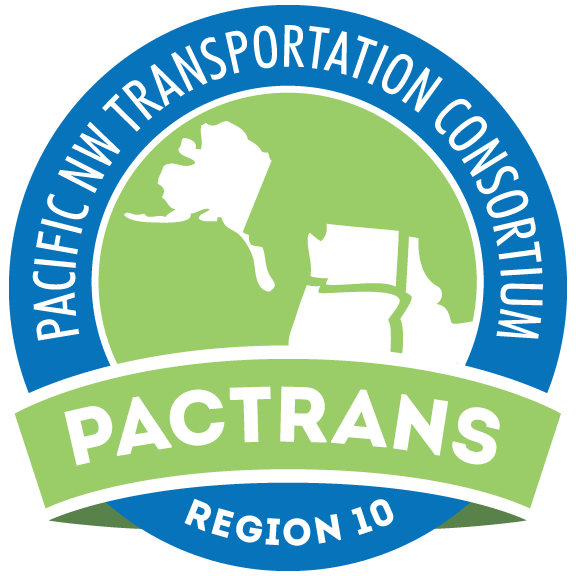 Founded in 2012, PacTrans received a $14 million award from USDOT in 2016. Much of the work of the center has come to fruition in recent years, with the launch of a workforce training program and a start-up company. Founded in 2021 with support from regional transportation agencies, the PacTrans Workforce Development Institute offers short-term trainings for transportation agency employees as well as students and professionals seeking transportation engineering jobs. Also impactful is the founding of a spin-off company, AIWaysion, which provides Smart Mobility Solutions using Artificial Intelligence, computer vision and edge computing technologies. The company's first product, the Mobile Unit for Sensing Traffic (MUST), keeps intersections and roadways safer by integrating sensing, data and analysis all in one device.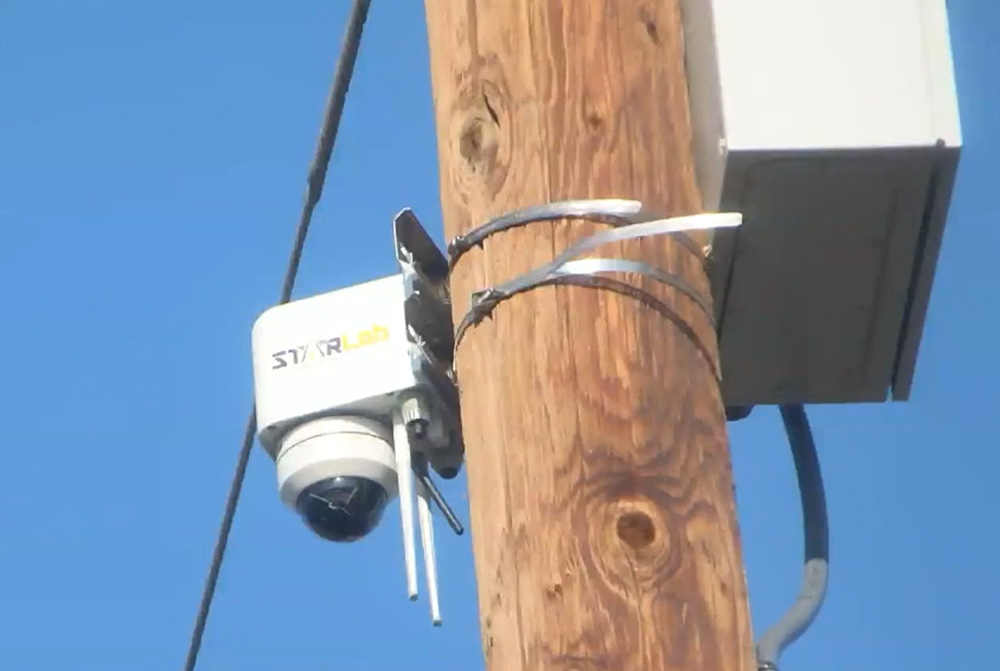 The proposal had strong support from members of the Congressional delegations across the involved states.
Leading the way
Also to receive funding as part of the Bipartisan Infrastructure Law are the following centers at other institutions, with leadership from UW faculty — four are from UW CEE.
Center for Understanding Future Travel Behavior and Demand, housed at UT Austin: UW lead Cynthia Chen
Innovative Bridge Technologies/Accelerated Bridge Construction University Transportation Center, housed at Florida International University: UW leads Marc Eberhard and John Stanton
Connected Communities for Smart Mobility Toward Accessible and Resilient Transportation for Equitably Reducing Congestion (C2Smart), housed at New York University: UW lead Jeff Ban
Rural Equitable and Accessible Transportation Center, housed at Florida A&M University: UW lead Angela Kitali, UW Tacoma
"I fought hard to pass the Bipartisan Infrastructure Law not only to secure much-needed investments into roads and bridges, but also to fund research to improve our infrastructure," said Sen. Patty Murray (D-WA). "I'm thrilled the University of Washington received this University Transportation Centers grant and I know they will put these federal dollars to good use. They understand, just like I do, that investing in transportation and infrastructure is about connecting communities — and that's good for everyone."
Potential research thrusts include transportation equity and accessibility; multimodal system and connectivity; safety, reliability and resiliency; human-system integration; and transformative solutions.
"Thanks to the Bipartisan Infrastructure Law, the University of Washington and its PacTrans partners have the critical funding they need to address regional transportation challenges and continue to advance smart solutions that create jobs and keep people and the economy moving," said U.S. Representative Rick Larsen (D-Everett), the lead Democrat on the House Transportation & Infrastructure Committee.
Matching funders include transportation industry partners and local transportation agencies, including the four states' transportation departments and other local transportation agencies and companies.
"PacTrans has a proven track record of developing award-winning technologies, like the OneBusAway app used by King County Metro riders to track when their bus will arrive in real-time," said Sen. Maria Cantwell. "Thanks to this grant, the Pacific Northwest's top university researchers can continue to collaborate with local transportation and transit agencies on ways to help people move around our region faster and more safely."