The Bachelor of Science in Environmental Engineering (BSENVE) degree program, which launched in fall 2017, is a minimum requirement admission major through the 2017-2018 academic year. Students who have completed all the prerequisites and meet minimum grade requirements may declare the major.
Beginning the 2018-2019 academic year: The BSENVE program will become a competitive admission major and completion of prerequisite courses will not guarantee admission. The application deadline for autumn 2019 admissions will be April 5.
Prerequisite Courses: A minimum 2.0 grade in each course is required for admission, with a minimum 2.50 cumulative GPA for all the prerequisites.
Application Requirements: Courses below marked with an asterisk (*) must be complete by April 5 in order to apply for the BSENVE major.
Enrollment requirements: The remaining courses must be completed prior to enrollment in the major.
The BSENVE junior year curriculum consists of seven 300-level CEE courses that must be taken in sequence over the academic year as offered by the department. Therefore, it is important that students plan to have all courses completed prior to enrolling in upper-division courses in autumn quarter.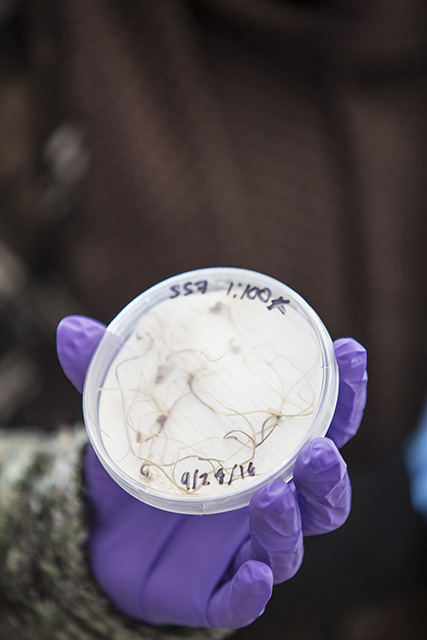 Mathematics
MATH 124*, 125*, and 126*
AMATH 351 Applied Differential Equations (3 credits)
(MATH 307 Differential Equations is also accepted.)
Sciences (35 credits)
BIOL 180 Intro Biology (5 credits)
CHEM 142* General Chemistry (5 credits)
CHEM 152* General Chemistry (5 credits)
CHEM 162 General Chemistry (5 credits)
PHYS 121* Mechanics (5 credits)
PHYS 122* Elect-Mag & Oscillation (5 credits)
PHYS 123 Waves (5 credits)
Engineering Fundamentals (16 credits)
AMATH 301 Beg Sci Computing or CSE 142 Computer Programming I (4 credits) Note: AMATH 301 preferred
AA 210* Statics (4 credits)
CEE 220 Mechanics of Materials (4 credits)
AA 260 Thermodynamics (4 credits)
Written Communication (12 credits)
English Composition* (5 credits)