Admission Prerequisites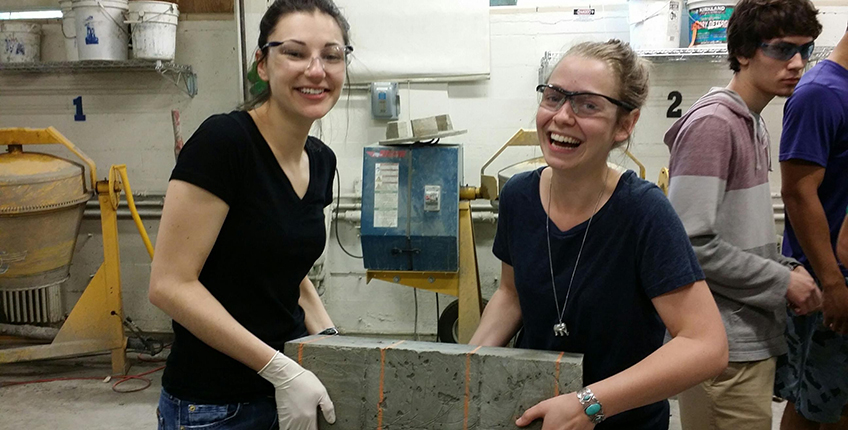 BSCE Program Prerequisites
Engineering Undeclared (ENGRUD) students who were admitted Direct to College: See Placement Requirements by Major for ENGRUD Students on the College of Enginering website.
For Transfer and Non-DTC students: See application and enrollment requirements on the College's Prerequisites by Major page. (Hint: you can filter out the other departments.)
Cumulative UW GPA of 2.5 or higher
Grade of 2.0 or higher in each required course
Completion of minimum requirements do not guarantee admission to major.
Application Requirements: Courses below marked with an asterisk (*) must be complete by April 5 in order to apply for the BSCE major.
Enrollment requirements: The remaining courses must be completed prior to enrollment in the major. (It is strongly recommended that both CHEM 152 and PHYS 123 are also completed prior to enrollment in the major.)
Mathematics
MATH 124*, 125*, and 126* Calculus
MATH 308 Matrix Algebra
Sciences
CHEM 142* General Chemistry (5 credits)
PHYS 121* Mechanics (5 credits)
PHYS 122* Elect-Mag & Oscillation (5 credits)
Engineering Fundamentals
AMATH 301 Beg Sci Computing or CSE 142 Computer Programming I (4 credits)
Note: AMATH 301 preferred
AA 210* Statics (4 credits)
CEE 220 Mechanics of Materials (4 credits)
ME 230 Dynamics (4 credits)
Written Communication
English Composition* (5 credits)
Direct to College admission assures incoming freshman students who are admitted into the College of Engineering that they can pursue an engineering degree at the UW. The changes took effect starting with the 2018 incoming freshman class.