May 25, 2022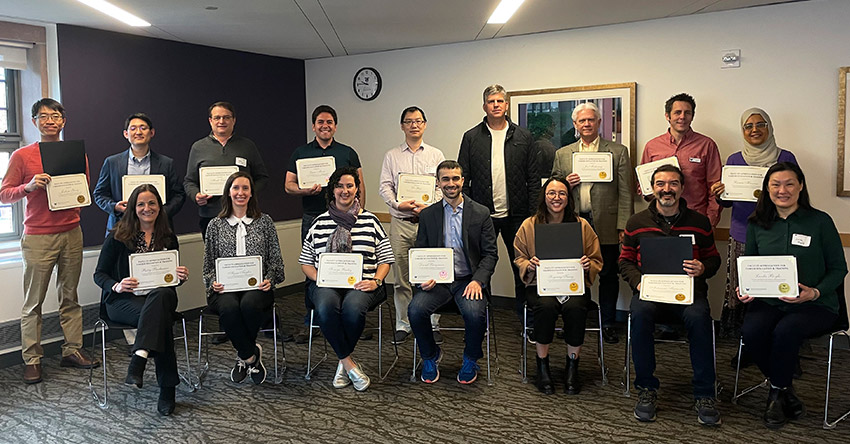 Students have had their say. They've nominated five CEE faculty members to receive 2022 Faculty Appreciation for Career Education & Training (FACET) Awards. Since the award program's inception three years ago, CEE faculty have collectively received more awards for teaching excellence than any other engineering department, with a total of 14 awards.
Founded in 2019 by UW's Career Center at Engineering, the FACET program recognizes faculty for helping students with career preparation for the world beyond the classroom. Faculty who receive awards have been nominated by their students, who submit written explanations about why they believe their professor deserves to be recognized.
Specifically, the nominations are intended to recognize faculty for their commitment to career and professional development of students through mentorship, supervision and support; incorporating transferable skills into academic learning; helping students set professional goals and identify career discernment; and connecting students to internships or job opportunities.
The 2022 and 2020 awardees were recognized at an awards banquet on May 10. Due to COVID-19, there were no awards in 2021.
2022 award recipients from CEE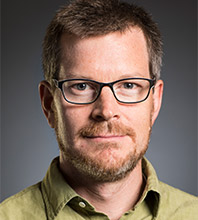 Alex Horner-Devine
Professor
From the student nomination:
"When my primary advisor passed away in 2020, Alex stepped up as an informal mentor for my Ph.D. studies as well as many other students in the Environmental Fluid Mechanics (EFM) group, a broader research group in Civil and Environmental Engineering. Alex prioritized bringing our group together to help us receive community support through this dramatic transition and academic guidance necessary to progress in our research endeavors. Although Alex was markedly impacted by our loss, he has promoted an open environment that welcomes students to discuss their experience and challenges during this time, which I found very necessary to help me progress in my Ph.D. program. Alex promotes students in their career pursuits. He spends adequate time with non-thesis masters students to help them maneuver their selection of courses that will set them up for success. Many students within the EFM group have benefitted from his opportunities to involve graduate students in teaching and other leadership roles. Further, Alex has helped me with applying for a faculty position. He encouraged me to apply and provided guidance along many steps of the process. His suggestions were incredibly valuable throughout the process and will continue to be applicable going forward."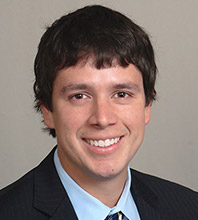 Michael Gomez
Assistant professor
From the student nomination:
"Professor Gomez is always ready to answer any questions from students with kindness. He gives students a better chance to get knowledge and experience. Especially during the COVID period, Professor Gomez tried his best to be flexible and present opportunities for students even in lab class. Professor Gomez is the most hard working lecturer, professor and mentor I have ever met and seen."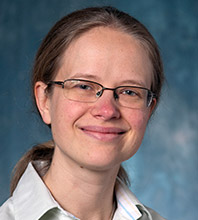 Jessica Kaminsky
Associate professor
From the student nomination:
"Dr. Kaminsky is an incredibly supportive Ph.D. advisor. Before I even came to the UW, Dr. Kaminsky applied for and received two scholarships for me, and this generosity and support were deciding factors in me coming to the UW. Since then, she has remained faithful. I've been particularly impressed with how willing she is to leverage her own network for the benefit of my career. For example, she recently connected me with a colleague to help me explore visiting scholar positions in Asia. In 2020, Dr. Kaminsky also helped me secure an internship and establish an ongoing professional relationship with a nonprofit here in Seattle. I think this level of commitment to me as her Ph.D. student is above and beyond, and I would be grateful to see Dr. Kaminsky's efforts acknowledged."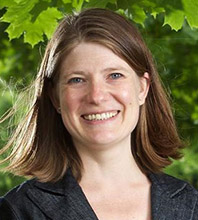 Jessica Lundquist
Professor
From the student nomination:
"Jessica has been integral in guiding me during my first year here as a graduate student at UW. She has always been available to help answer questions and push me in the right directions when I have run into roadblocks. I also appreciate how she does not hold her expertise over her students and always has an open mind to new ideas. Earlier this year, she reached out to me to provide the opportunity to join on a new project that would take up the next few years of my time at UW. She gave me the space and information to make my own decision and did not push me either way. When I decided to take the opportunity, she caught me up to speed and has given me the tools to begin chipping away at this long-term project. She is the ideal definition of a mentor, and I feel honored to have her as an advisor."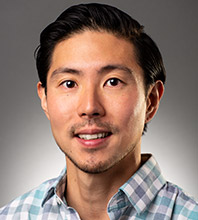 Julian Yamaura
Assistant teaching professor
From the student nomination:
"Julian always makes his classes engaging and student-driven. I took a construction estimating class with him, and he did a great job simulating the actual activities of estimators. We had a "Bid Day" event where we pretended to be general contractors receiving bids from subcontractors; having taken part in a bid day for an internship, I know how accurate the representation was. Overall, Julian challenges his students to think like they would in the field; critical, quick, and informed decisions are a big part of civil engineering, and I feel comfortable saying that each of the classes I have taken with Julian have prepared me to make those important choices."
Previous FACET award recipients from CEE
Please note there were no awards in 2021.
2020
Michael Brett
Michael Gomez
Don MacKenzie
Joe Mahoney
Brett Maurer
Edward McCormack
Steve Muench
John Stanton
Joseph Wartman
2019
Peter Mackenzie-Helnwein
David Stensel