PhD Student
Transportation Engineering
"I love the diversity of skills and topics involved in transportation engineering. While my time in grad school has helped me build up my core technical skills in optimization and statistics, I also love learning about transportation from the perspectives of economics, policy and design."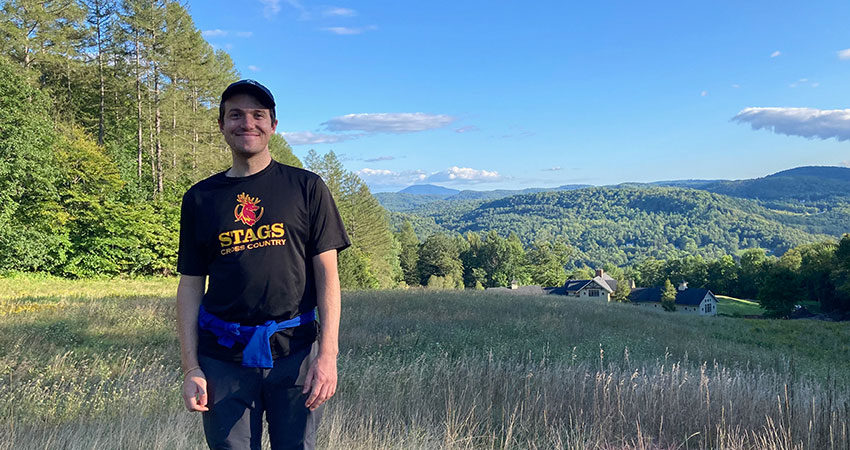 Degree:
Ph.D. in Civil Engineering (Transportation Engineering track)
Hometown:
Orange, Connecticut
How did you become interested in engineering?
Growing up, I always enjoyed math and science classes most and was confident I wanted to go into one STEM field or another. Ultimately, I settled on engineering because I enjoyed both understanding how things work and using that knowledge to design better systems. While I liked getting into the theory of subjects like math, physics and chemistry, I was most interested in applying those principles to tangible projects.
Why CEE?
I've been passionate about sustainability for a long time and always wanted a career where I could work toward a cleaner, healthier future. Late in my undergraduate studies, I also became interested in optimization — a subject at the intersection of mathematics, engineering and computer science that helps systematically identify the best choice out of a set of alternatives. While living and working in Seattle after undergrad, I learned about the many ways urban transportation was rapidly changing and recognized that transportation was the perfect application area to combine my interest in optimization with my desire to support sustainability.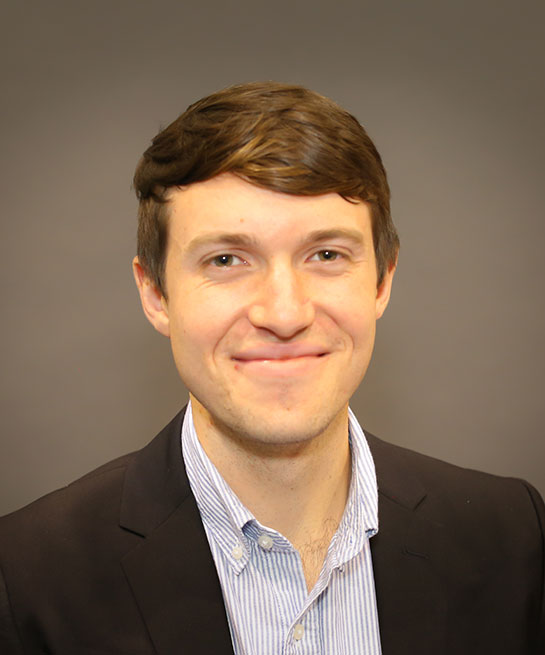 What do you enjoy most about the program?
I love the diversity of skills and topics involved in transportation engineering. While my time in grad school has helped me build up my core technical skills in optimization and statistics, I also love learning about transportation from the perspectives of economics, policy and design. I enjoy being able to get a strong grounding in transportation topics from courses in my program, while also taking advanced classes from other departments including industrial engineering, applied mathematics and statistics.
Area of interest
Broadly, I'm most interested in using optimization methods to help design transportation systems that are more sustainable, equitable and efficient. My work involves identifying challenging decision problems in transportation, formulating them mathematically, and developing efficient methods to solve them.
Research?
My primary research project has focused on decision-making for electric bus systems. Many transit agencies across the U.S. have committed to phasing out diesel-powered buses and plan to replace them with battery-electric buses. To help ease this transition, I have been developing an optimization model to decide (1) where charging stations should be located and (2) where and when buses should stop to recharge so that agencies can convert to electric buses while minimizing costs and keeping buses on time.
Internship?
I've stuck to my research in my time at UW, but prior to starting graduate school I worked as a Research Associate at Pacific Northwest National Laboratory for two years.
Activities?
I try to spend as much of my free time outside as possible. I love mountain and road cycling as well as commuting by bike and am currently the president of the Husky Cycling Club. I also enjoy hiking/backpacking, snowboarding, cross-country skiing and playing music.
What is your dream job?
This is a tough one! There are a lot of future paths I can see for myself in transportation. Broadly, I hope to use my expertise to help shape major decisions about transportation infrastructure and policy. I'd love to be the kind of person that city officials, policymakers, and journalists call up when they need their toughest transportation questions answered. Outside of transportation, my more far-fetched dream job would be general manager of the Seattle Mariners!
Any advice for prospective students?
When looking at different grad schools, try to talk to the students and faculty as much as possible to get a clear picture of what your student experience will look like. And think about what your whole grad school experience will involve — will you be able to do the things you love outside of school while also meeting your academic goals?