November 21, 2022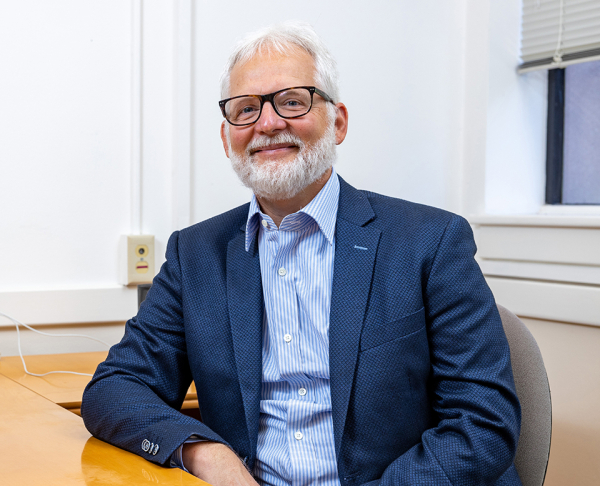 Welcome to the autumn edition of The Bridge. After a record wet spring, a very dry summer, and a smoky start to fall quarter, we are now settling into our familiar weather. Thankfully, COVID-19 has not dominated campus as it has in previous years. As a result, we are seeing students return in greater numbers than in the past two years. The College of Engineering is also celebrating its largest incoming Direct to College freshman class — and CEE is working hard to recruit the next generation of civil and environmental engineers from among that cohort.
At the end of summer, I assumed the role of department chair. To make the transition as seamless as possible, I have been working closely with my predecessor, Professor Laura Lowes, who guided the department through some major challenges, including COVID-19. In the coming year, my focus will be on rebuilding community now that we have returned to campus, undergraduate recruitment, and completing our department's strategic planning effort. The latter has been ongoing for about a year. We plan to complete the planning effort during winter quarter, and it will guide our departmental activities for the next five years, conveniently aligned with my term as chair.
In this edition of The Bridge, you can learn about fieldwork by Professor Jessica Lundquist and students in her Mountain Hydrology group to measure snow sublimation at sites in the Rocky Mountains in Colorado. Sublimation, which is the transition of snow directly into water vapor, is difficult to measure, but can be an important insight for water resources management. This issue also features a report by faculty Marc Eberhard, Jeff Berman and Brett Maurer, in which they use the latest simulation data and models to predict how an M9 earthquake would impact bridges in Western Washington.
I would like to take a moment to introduce new faculty and express my heartfelt gratitude to newly retired faculty. This fall, Assistant Professors Bethany Gordon and Erica Fuhrmeister and Associate Professor Amelia Regan have joined the UW CEE faculty. And after many years of dedicated service to the department, Professors Tim Larson and Joe Mahoney have retired. Fortunately, they will stay involved as part of our online graduate curriculum.
Bart Nijssen
Chair & Allan & Inger Osberg Professor