Environmental Engineering Research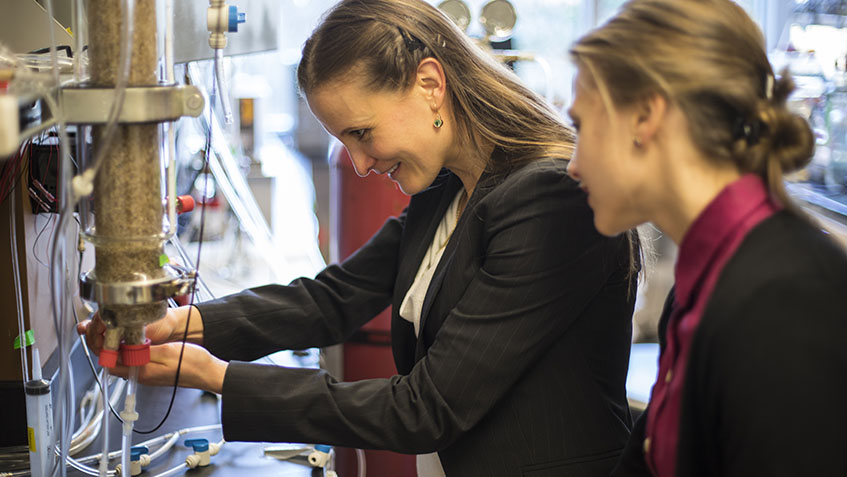 Assistant Professor Mari Winkler's wastewater treatment research.
Overview
Environmental Engineering (EE) research investigates the effects of natural and human activities on the environment, with the goal of both protecting human populations and safeguarding the environment. EE researchers also develop increasingly efficient and selective methods to remove contaminants from air, water, contaminated soils and sediments, and decrease the amount and adverse effects of wastes. EE researchers work on solutions to better utilize water, air and soil resources to maintain a sustainable environment. EE faculty and students focus their research on the following broadly defined areas:
Research Topics
Environmental engineering research has global reach, with many faculty and students participating in research and teaching in countries throughout the world.
Start-ups
Labs & Research Groups
CEE faculty oversee labs and research groups, where they investigate a variety of critical problems related to environmental engineering. Undergraduate and graduate students are encouraged to participate in research.
Centers
UW CEE hosts several centers, funded by industry and government. The centers headquarter research on specific themes and act as hubs connecting faculty and students with resources to support research, education and outreach activities.
Degree Programs
​
Latest News